FISU World University Games Announcement - Table Tennis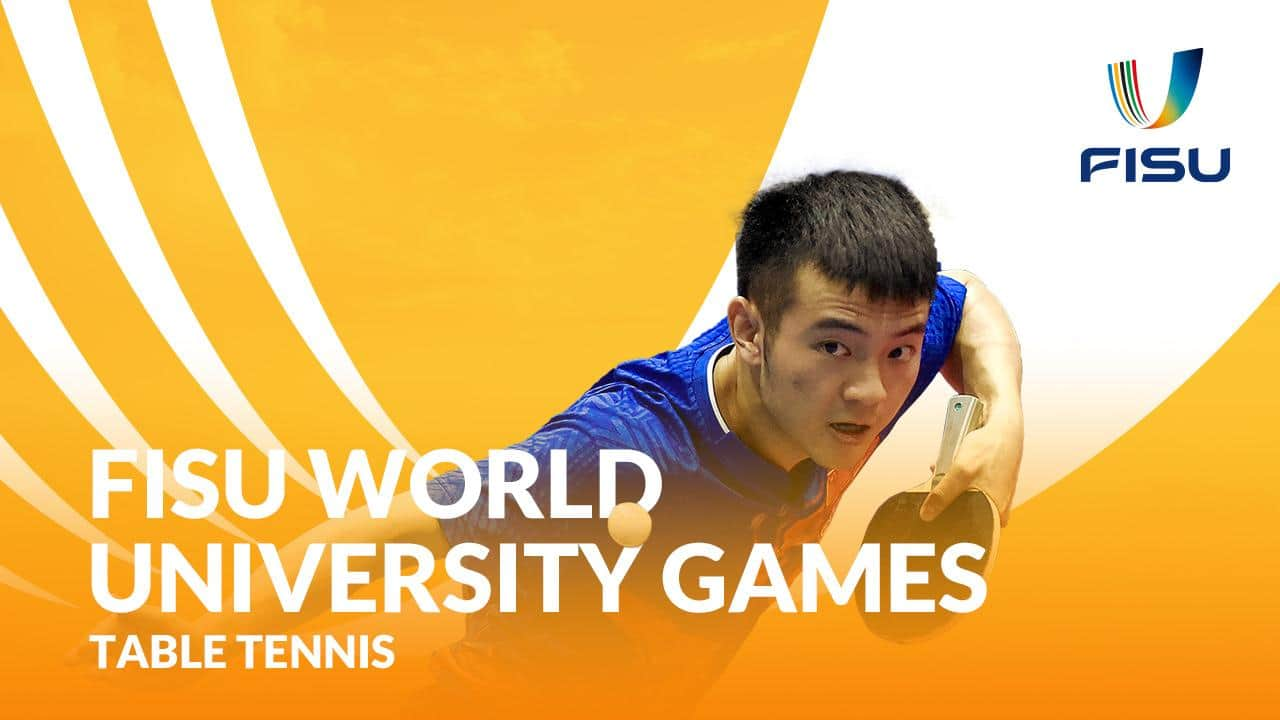 (Colorado Springs, CO - November 10, 2021)
- With the US Open being just a little over a month away, many athletes will be preparing for one of the biggest events at the Open; the University Games Trials. This is first time in history the qualification trials are being held for
the
WUG. The US Open will be held at the Mandalay Bay Convention Center (Shoreline Hall) in Las Vegas, Nevada.
With the previous WUG being held in Naples, this year's top five finishers who qualify will be going to Chengdu, China, where each athlete will have the opportunity to represent the United States. These athletes will also have an experience comparable to the Olympics, seeing the University Games have numerous countries in multiple sports competing. Participants also enjoy the luxury of staying in the games village, where the goal is to make the experience as special as possible. "Representing the USA on the global stage at the highest level was incredible," said Chance Friend, former World University Games athlete. Friend, who played the games in Shenzhen, China (2011) noted that "The team atmosphere and competition was one of the highlights of my career". Big names have already begun registering for the trials. These include Olympian and Team USA member Nikhil Kumar (2700) and Team USA member Kai Zhang (2655) for the men. Entries from the women's trial include Team USA members Crystal Wang (2495) and Angela Guan (2433). Note: those who do qualify for WUG do pay their own expenses to go to China to play in the games.
The Men's and Women's trials will begin at 8:30 a.m. Tuesday, December 21st. Those who are eligible must be as follows: A U.S. Citizen who was born between January 1, 1996, and December 31, 2003, and is currently officially registered as proceeding towards a degree or diploma at his/her university or similar institute, the status of which is recognized by the appropriate national/regional academic authority of his or her country/region; or is a former student of such an institution who obtained his or her academic degree or diploma in the calendar year preceding the event. Those interested in applying should do so through Omnipong.com, and must have a USATT Pro Membership in order to participate. Those interested in participating in the WUG qualification events should also consider playing in other events offered at the US Open. With over 80 other events throughout the week, there is something for everyone.
(Team USA at the 29th Summer Universiade Games in Taipei, Taiwan. Photo credit to Doru Gheorghe)
Entries for all events at the US Open must be submitted by the deadline of December 1, 2021.
For additional questions regarding sign-up or eligibility, please contact Brandon Lawrence at brandon.lawrence@nctta.org.
FAQ:
World University Games will be held from June 27-July 4 of 2022 at the Hi-tech Zone Sports Centre Gymnasium.