Ping Pong Diplomacy Takes the Stage in the San Francisco Bay Area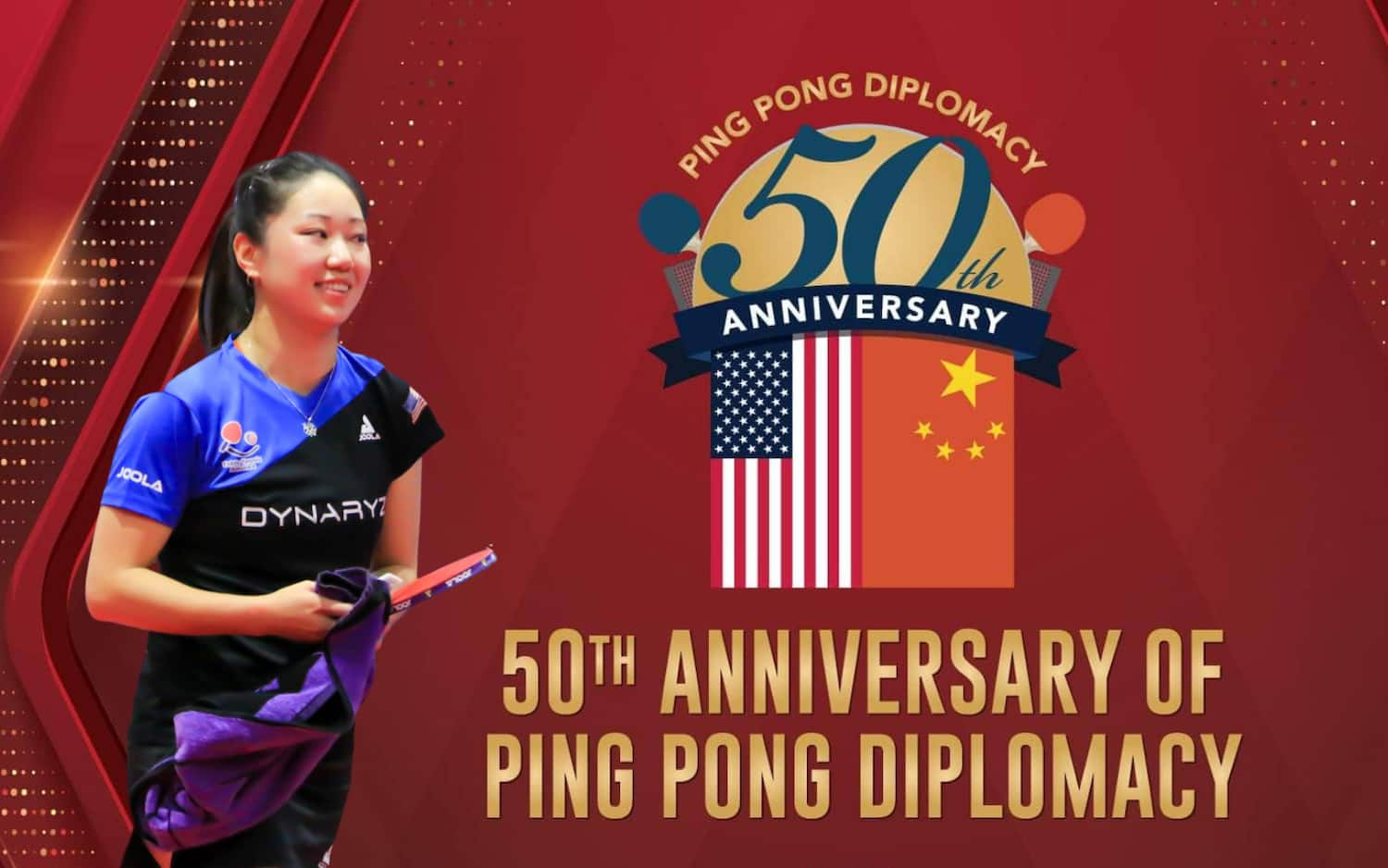 Second Stop of the Ping Pong Diplomacy Tour Set for This Weekend
at Table Tennis America in Fremont, California
On August 13th and 14th, Table Tennis America will host a two-day team tournament in celebration of the 50th anniversary of the historic Ping Pong Diplomacy exchanges of 1971 and 1972. Lily Zhang, newly crowned 2022 US National Women's Champion, headlines the event, at her home club. The 26 teams that have registered include a diverse roster of local players, nationally recognized junior and senior team members and up-and-coming cadets. Table Tennis America is eager to host this historic event, following its successful execution of the World Table Tennis Feeder event in May.
Table Tennis America, located in Fremont California, has rapidly risen as a premier training center for table tennis enthusiasts in the Bay Area. With 30 tables, 12 full time coaches and over 200 members, the club has developed a reputation for training young children into national team members. Founder, Hailong Shen, came to the US in 2007 to work with Ariel Hsing, 3-time US Women's Champion and 2012 Olympian. In 2009, Hailong began his dream of opening his own club to train future champions, with a special focus on taking young players from "0 to 1". After some trial and error, he opened Table Tennis America in 2015 and set a core value for his coaching team: work together to develop each cohort of young students. The team of 12 coaches spends an incredible amount of time off the table discussing and strategizing and cooperating on how best to support each individual player. This type of coaching, and the success it brings, gives Hailong a sense of achievement, meaning and joy.
On the eve of the Ping Pong Diplomacy event and an exciting year for Hailong and TTA, Hailong reflects on the rapid development of USATT in the last decade. He remarks that the proverbial "table tennis cake" is getting bigger and bigger, with a huge youth movement. Hailong simply states that "growing table tennis is a worthy endeavor", which is as true today as it was when table tennis changed the world for the better during the historic Ping Pong diplomacy events of 1971.