Spin & Smash Table Tennis & Ping Pong Center Hosts December Open in New Location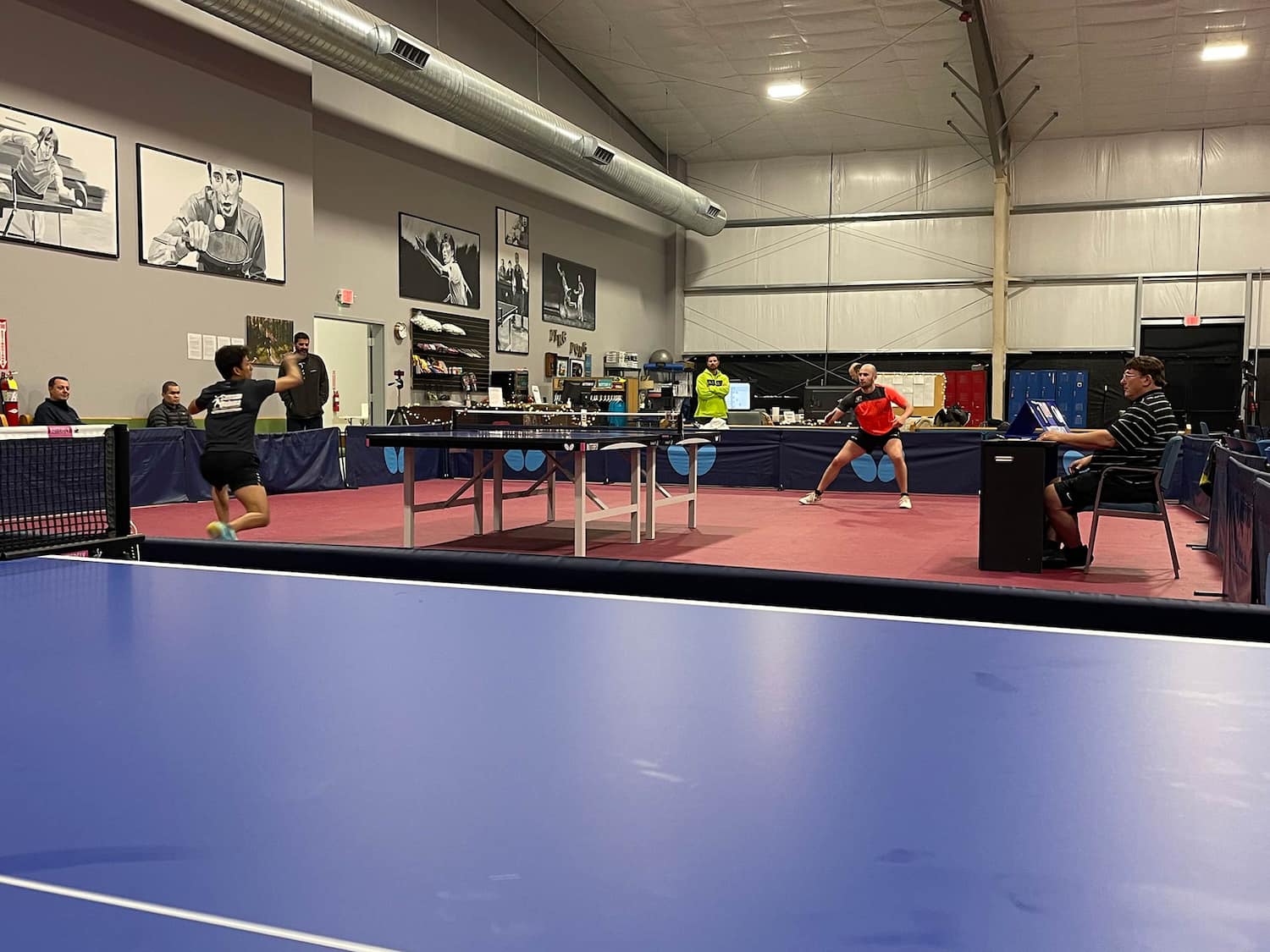 Plain City, OH, December 6, 2022– Spin & Smash Table Tennis and Ping Pong Center held its first tournament at its new location at 9525 State Route 161 in Plain City, Ohio. More than 100 players of all ages competed in 20 events. 15% of the players were new to tournament play.
Spin & Smash's new facility is a brand new, 10,000 square foot space with 14 courts, two Butterfly robots and plenty of seating. Its neighbor at the same address, USASportz, offers badminton, volleyball, pickle ball and cricket.
Sponsored by Butterfly, the leading table tennis brand, and create.produce:media, LLC, an electronic media development and production company, the December Open celebrated forty 1st and 2nd place winners. Most of the events offered cash prizes.
Senura Silva defeated Chance Friend in the final of the Open Division, an event that featured the highest rated players.
Spin & Smash plans on holding monthly tournaments. Entries for future tournaments are available from www.SpinAndSmash.com. Entrants can register online at www.Omnipong.com.
Spin & Smash Table Tennis & Ping Pong Center (Table Tennis Training Centers) is a 501(c)(3) charitable organization. All are welcome to join our diverse community of players who interact socially in fun, friendly and competitive ping pong.
As a member of USA Table Tennis, we are also dedicated to the training and education of players and coaches in the Olympic sport of table tennis through professional coaching, online learning, tournaments, world class equipment, and promotion of fair play on and off the court.
# # #
If you would like more information about this release, please contact Dave Fullen at 614-937-1626 or email at dave@play3tc.com.