USATT Congratulates American Players Selected to ITTF Hopes Squad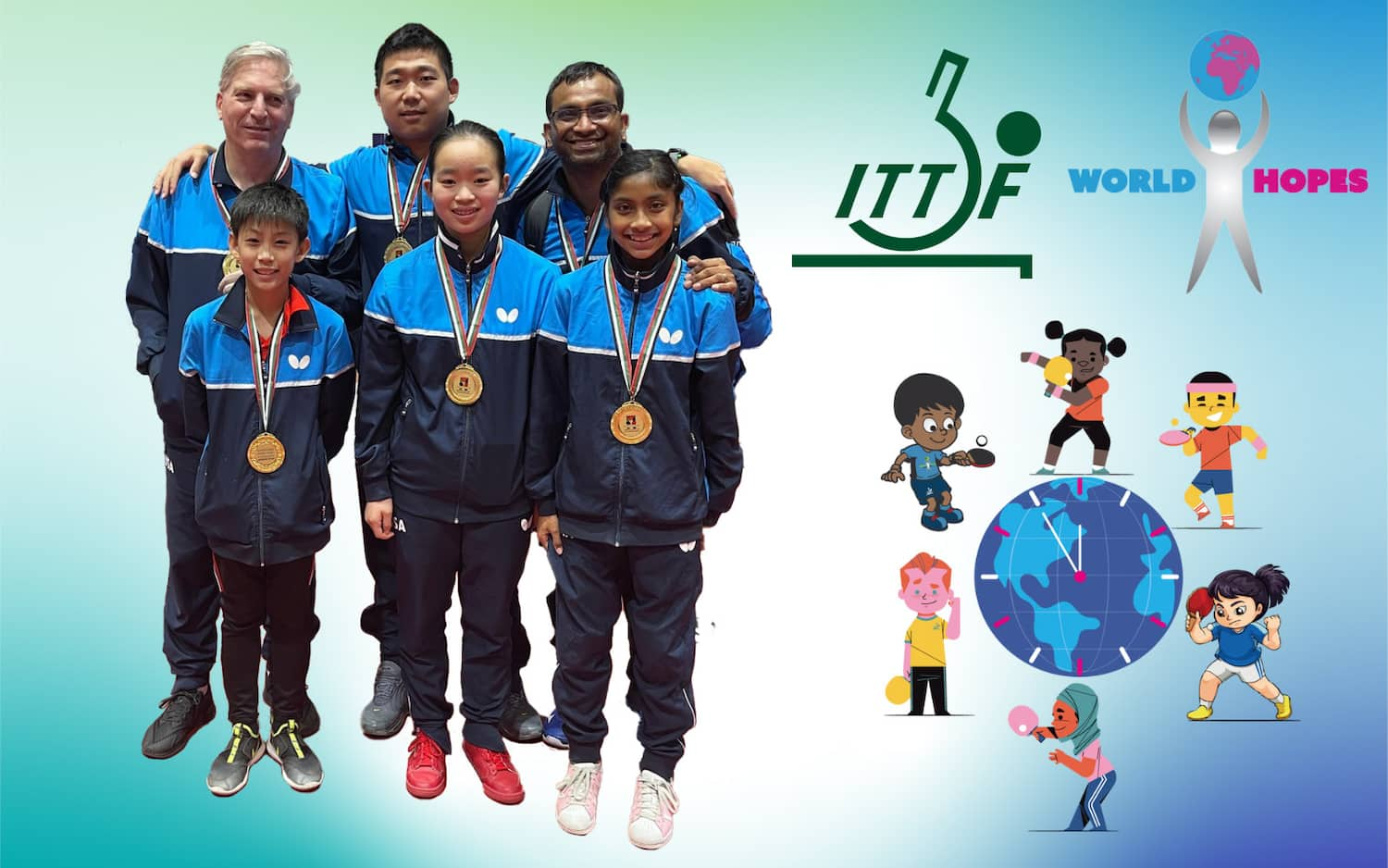 Three Young US Athletes (Mandy Yu, Tashiya Piyadasa, and Ryan Lin) Will Get the Benefit of Further International Elite Level Table Tennis Training Activities Due to Their Performance During the 2021 ITTF World Hopes Week & Challenge
(Colorado Springs, CO – February 7, 2022) – USA Table Tennis ("USATT") today extended the organization's sincere congratulations to three young US table tennis athletes who have been recognized for their extraordinary effort at the 2021 World Hopes Week and Challenge held by the International Table Tennis Federation ("ITTF"). Mandy Yu, Tashiya Piyadasa, and Ryan Lin were each named to the ITTF Hopes Squad and will receive additional international training experiences due to their exceptional performance at the ITTF's annual Hopes event.
"We want to congratulate each of these young and dedicated athletes for their outstanding efforts," said USATT Chief Executive Officer Virginia Sung. "The ITTF's Hopes program is a very important stage of development for young table tennis players. For these athletes to receive this type of recognition and support from the ITTF is certainly an indication of their level of interest in and dedication to the sport. USATT is extremely proud of the efforts and accomplishments of these three, and we look forward to following their continue growth in the sport."
The Hopes Squad, which is limited to players under the age of 13, was selected in large part due to player performance at the tournament conducted at the 2021 ITTF World Hopes Week & Challenge, which was held in mid-December in Amman, Jordan. Mandy Yu and Tashiya Piyadasa finished within the top ten in the tournament amongst the female competitors at this event, and Ryan Lin finished in the top ten for the boys. The players' training performances and efforts were also evaluated by the ITTF's High Performance Department during the week-long event. The members of the ITTF Hopes Squad will get the benefit of being invited to participate in, and receive corresponding support for, follow-up developmental international elite-level training programs over the next year to continue their growth in the sport.
End.22 02-07a