Tran Brothers Take Home Gold with Strong Men's Doubles Finish
Daniel and Michael Tran seize the 2022 U.S. National Men's Doubles Championship title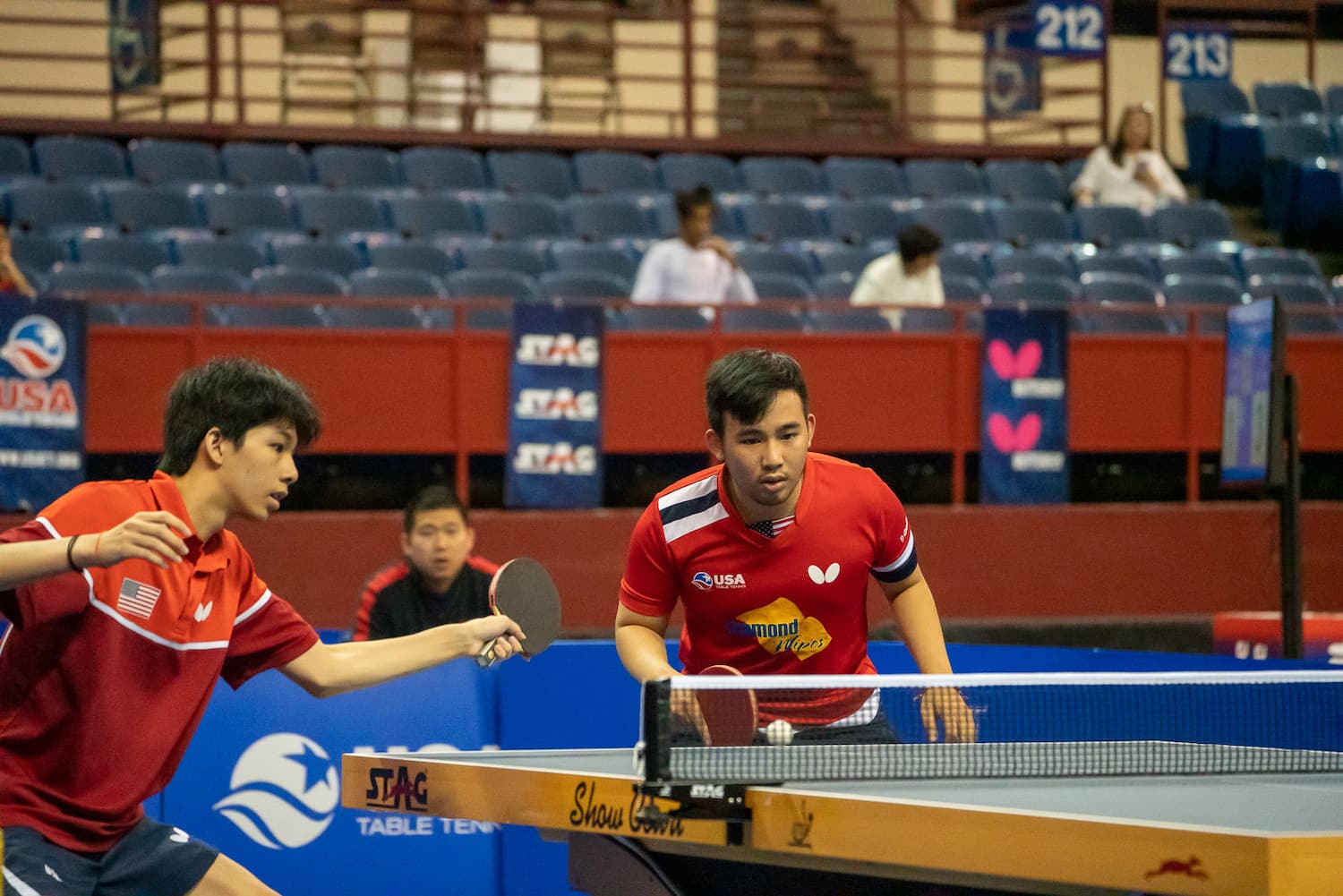 Daniel and Michael Tran were able to defend home turf as the two brothers seized the 2022 U.S. National Men's Doubles Gold Medal.
The Men's Doubles Final in the Fort Worth Convention Center was in their home state of Texas, so naturally, they had to fight hard to bring the championship title home.
The family affair began with two teams of brothers for the final best of 5 game match in Men's Doubles. Daniel and Michael Tran out of the Texas table tennis club HITTA were going head-to-head with Kai and Aziz Zarehbin out of the California table tennis club, ICC in the Bay Area.
The Zarehbin brothers went up two games, but the momentum began to shift in game three. The Tran brothers, able to keep pressed up to the table, stayed aggressive.
After becoming familiar with their challengers, the Tran brothers were able to block and counter-loop off the half-long serve and survive the onslaught from the Zarehbin brothers.
Daniel Tran on his performance after heating up in the match, "After we came back from two sets, I was a little bit more pumped up, I was feeling more confident, and yeah, I was warmed up and I was just finishing my shots."
In game 5, the comeback was imminent. The Tran brothers' play got sharper as the match carried on, and they painted the corners of the table. By the final game of the match, Daniel and Michael Tran ran away with an 11-4 win to cap off a National Championship title.