Broward TTC Up for Round Two, 2022 Florida SQT Coming in March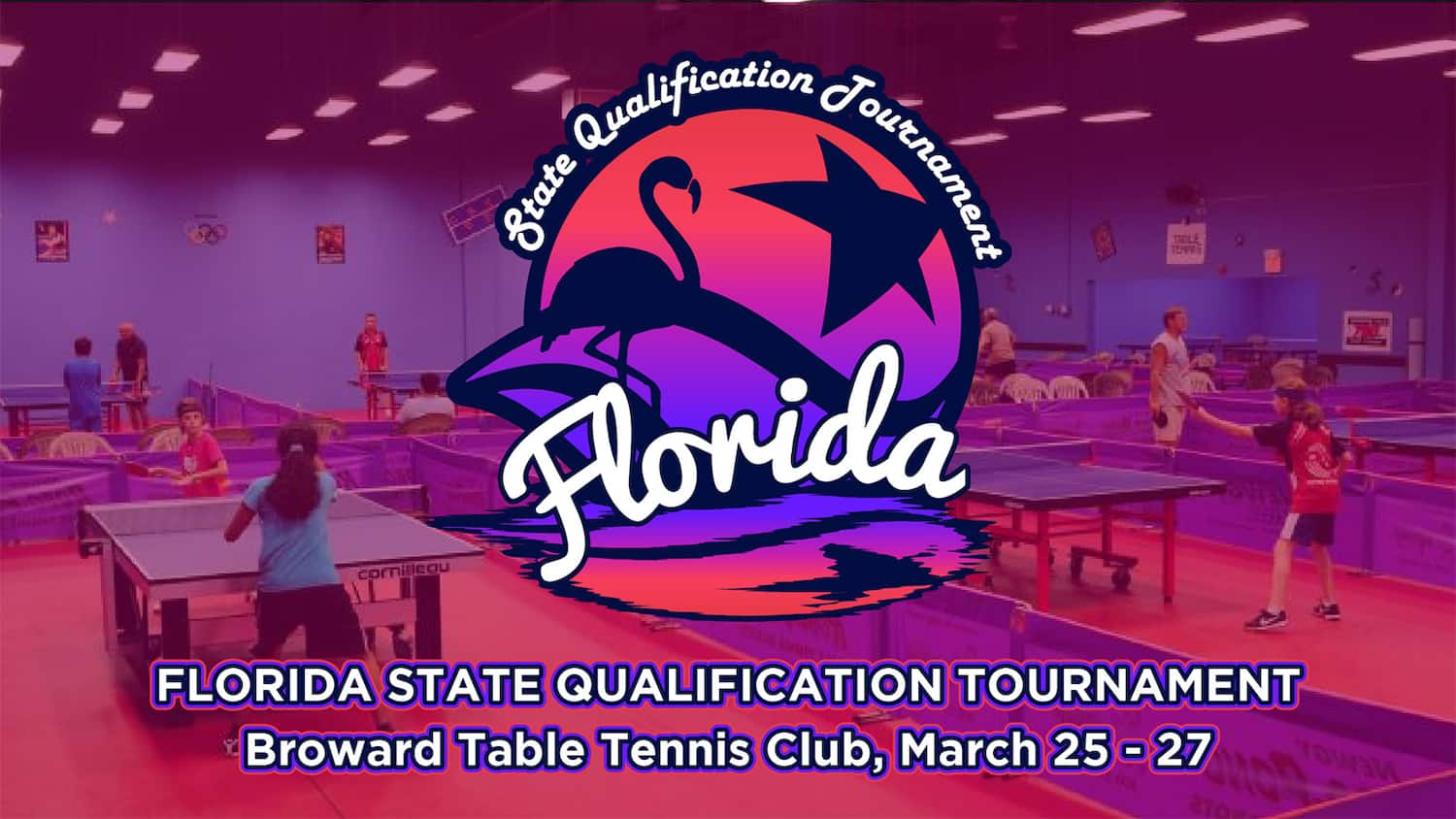 Broward Table Tennis Club in Davie, Florida, will run its second consecutive U.S. Nationals State Qualification Tournament event in 2022. The host club will be holding the tournament from March 25 to March 27 this year.
Registration for the 2022 Florida SQT is on Omnipong, and the event details may also be found on the tournament entry form.
Floridian citizens that win one or more championship events will: 1) gain free entry for the event(s), and 2) have the option to enter the main draw for the same events at the 2022 U.S. Nationals Table Tennis Championships in Fort Worth, Texas on July 2 – 7, 2022.
U.S. residents are also beginning to fill up the Singles Rating Events (Singles Under 2300, 2150, 2000, 1850, 1700, 1550, and 1400). Cash prizes for the Rating Events range from $100 and upwards of $500.
With a full roster of Championship Events and a host of Rating Events, the makings of a competitive Florida SQT event is underway.
Broward Table Tennis Club