Georgia Moves Towards, SQT East Cobb Sports Leads the Charge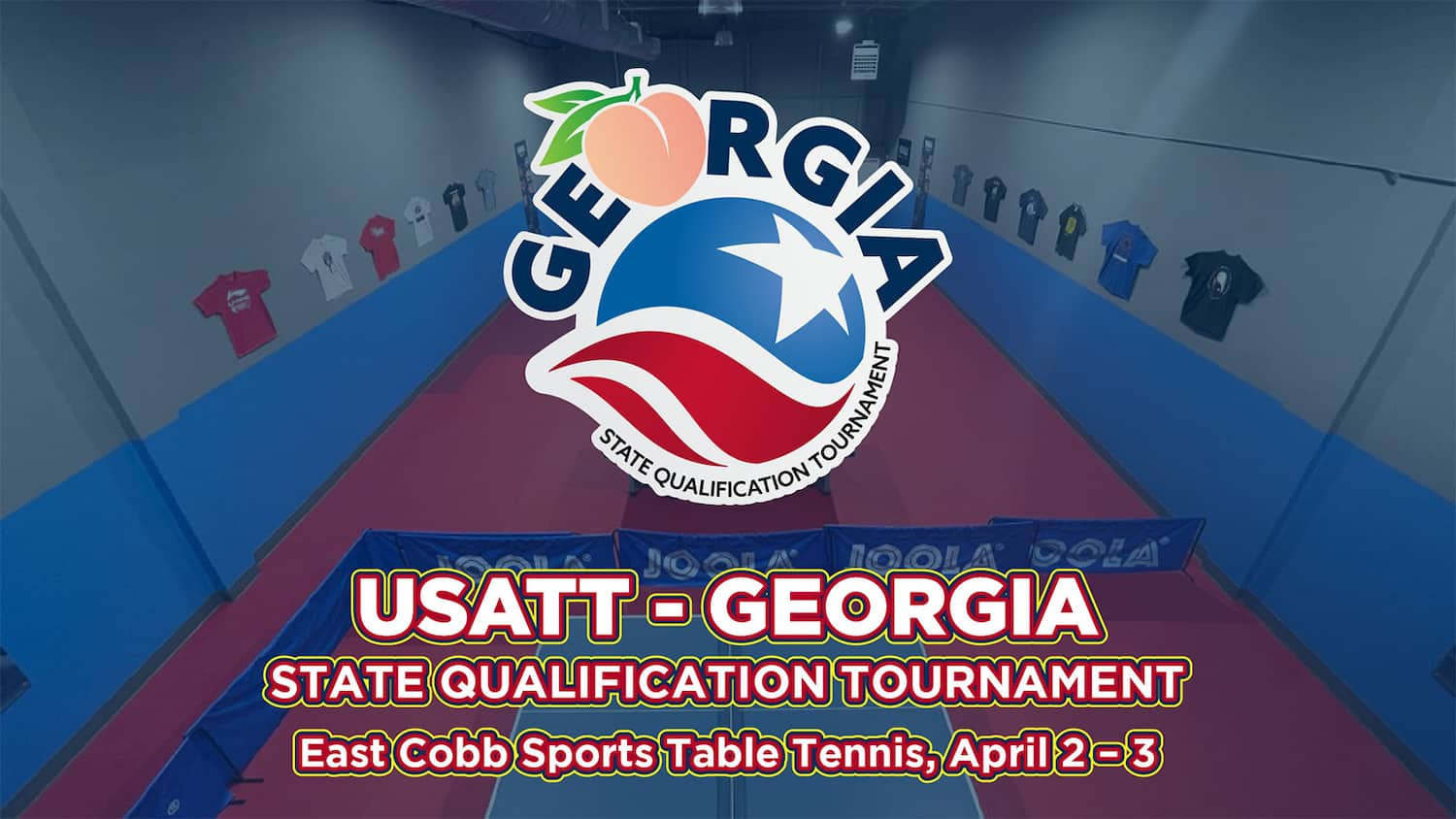 East Cobb Sports Table Tennis is ready for the U.S. Nationals Georgia State Qualification Tournament on April 2 – 3, 2022. The Georgia club hosted last year's event and is eager to host this year's tournament for the southern state.
East Cobb Sports will host the SQT available to a talented pool of Georgia athletes. U.S. Citizens will have the opportunity to compete for free entry into the 2022 U.S. Nationals from July 2 – 7, 2022, in Fort Worth, Texas. Event winners will also have the option to be seeded directly into the main draw.
Amy Feng, ECS Table Tennis Club Owner, commented on the importance of the GA event, "this event gives players confidence, especially for the juniors, to show their skill levels to be in the main draw directly. This SQT event is also directly how local GA players move up step by step."
Find the 2022 State Qualification Tournament entry form here. To access the state qualifier's online registration, visit the tournament listings on Omnipong.
In addition to the championship events at the Georgia SQT, as a bonus, competition levels will be high with several large USATT certified clubs in the state. International talent has strengthened the players from the peach state as well and ECS Table Tennis looks forward to the competitive atmosphere as they step up to host the states second SQT.
After next week, the sanctioned state champions will be known and US citizens not participating will have missed their chance at official title.
East Cobb Sports
1148 JVL Court, Suite 180, Marietta, GA 30066
Phone: (770) 681-6838
Email: eastcobbpps@gmail.com
Website: https://www.ecsportstabletennis.com