U.S. Players to Contend with International Talent at 2022 Silicon Valley Teams Tournament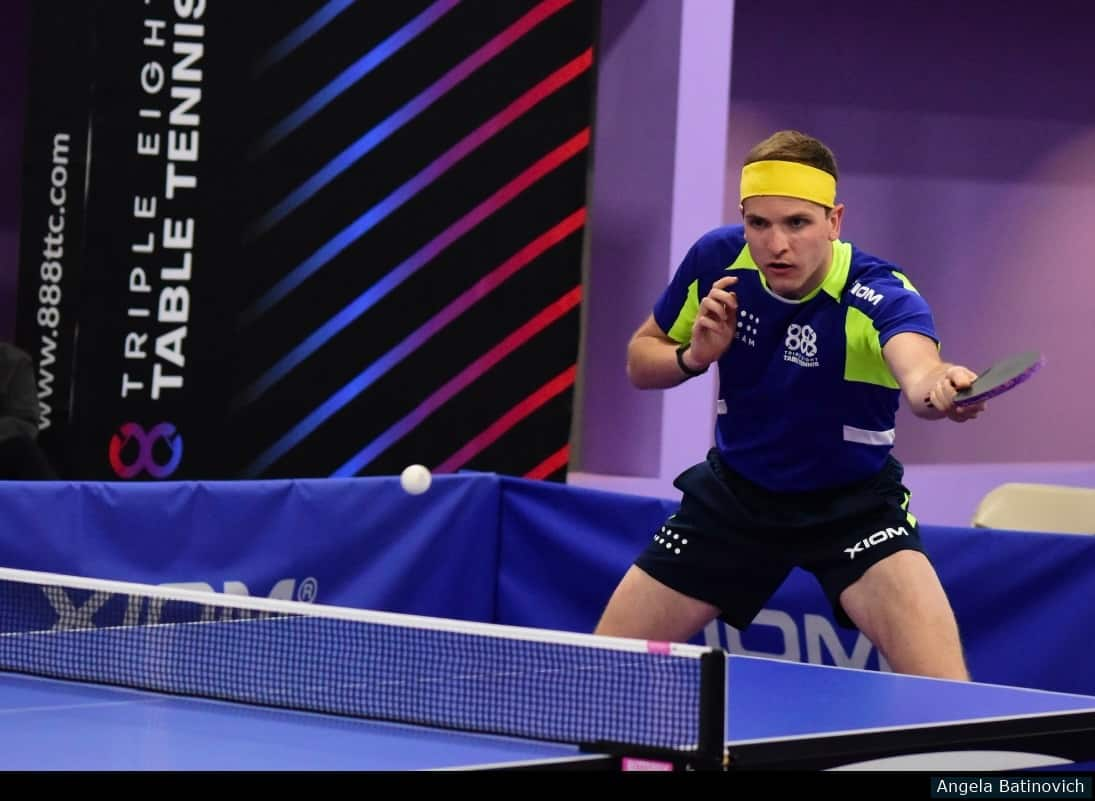 International table tennis players are here in the United States to contend at 888 Table Tennis Center in a popular new teams tournament. The 2022 Silicon Valley Teams Tournament in Burlingame, California, is calendared for this weekend, May 28 – May 30, 2022.
High-level competition is in order as several world-ranked players are in contention for first place at the international event. USA's world no. 30 Kanak Jha and the UK's world no. 14 Liam Pitchford lead the top two seeded teams in the tournament.
Kanak Jha – Team 888
"The level of competition is extremely strong this year. We have a lot of international players - the English Men's team is here. This is definitely one of the strongest tournaments in the U.S. that I have seen in a while. Really high level matches this weekend."
Liam Pitchford – Team England
"It's a really strong tournament. Obviously the level of players is very high and it's a good opportunity for me to play a lot of matches, having not had that many tournaments, really, so I'm looking forward to it!"
In the highest rated tournament division, Division 1, the top five teams for the tournament feature a mix of American and international Players.
(1) Team 888
(2) Team England
(3) PingPod 1
(4) French Connection
(5) Equipe PingPod/888.
The one and two seeds find themselves decided by one rating point.
Team 888 – Rated 8251 – Kanak Jha, Wenzhang Tao, Rajko Gommers, and Nikhil Kumar.
Team England – Rated 8250 – Liam Pitchford, Paul Drinkhall, and David McBeth.
Seven divisions are hosting 56 teams (204 players) throughout the weekend. The teams will consist of three to five players, and overall team ratings and rankings pertain to the sum of the three highest-rated players on each team.
Three designated players will play in each round in a modified Olympic format – Best 4 out of 7 matches, with six singles matches and a seventh doubles match. Doubles matches are 3 out of 5 games.
With higher divisions packed with elite athletes and numerous skilled team divisions with fun names like Girl Power!, Pip Pip Hooray!, and We….It Was Backspin, the tournament offers entertainment for all types of players and fans.
The tournament will have spectator passes available for $20.00 at the venue. Livestream will be available for the Tournament Finals, Monday, May 30, 2022.
Stay up-to-date with tournament news at the 888 TTC website, social, and 2022 Silicon Valley Teams Tournament Homepage.