Texas Table Tennis Summer Begins at Next Regional Qualification Tournament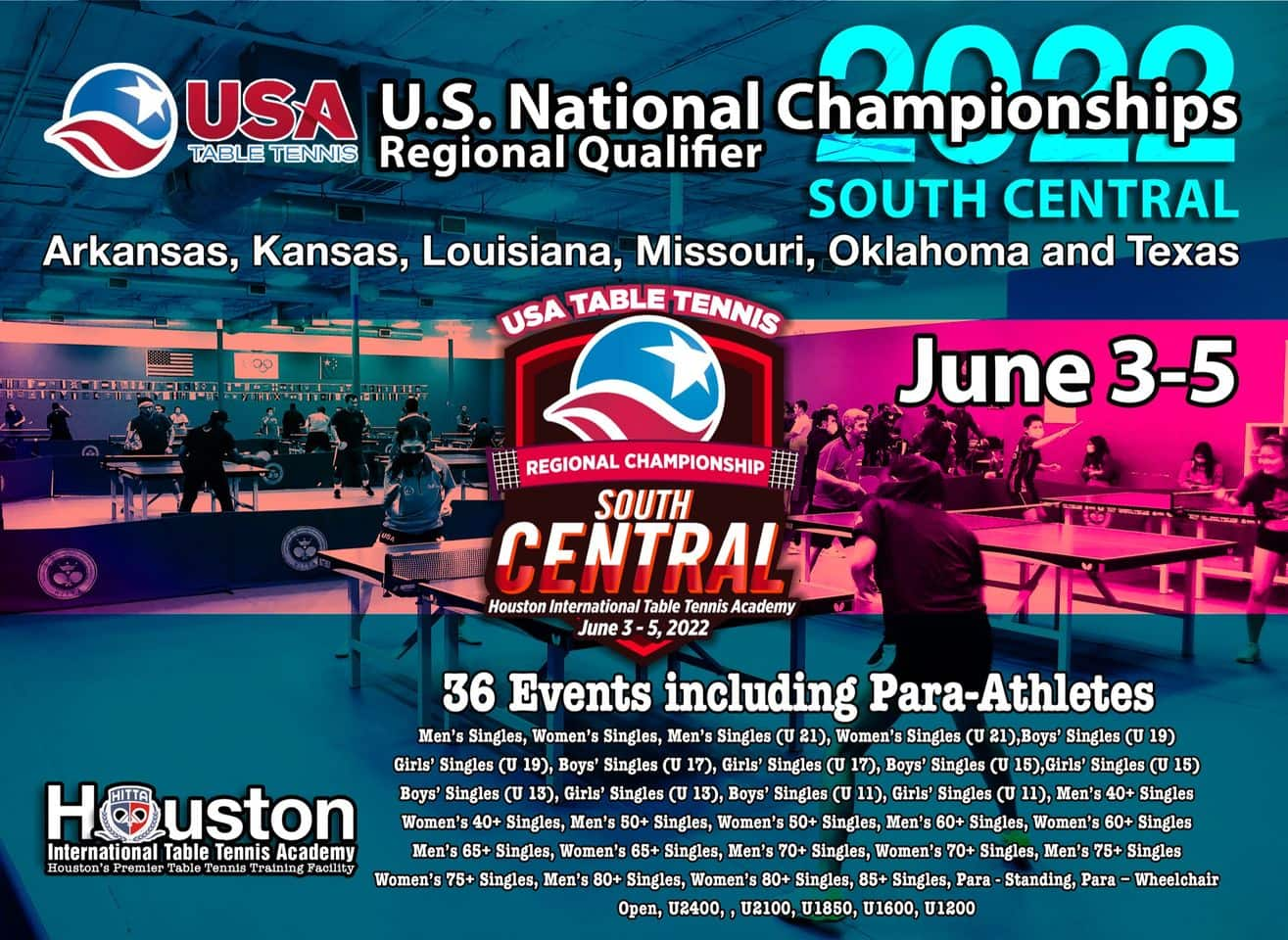 The 2022 U.S. Nationals South Central Regional Qualification Tournament organized at Houston International Table Tennis Academy is positioned as the outset for a packed Texas table tennis summer lineup in Texas.
The Texas summer festivities start at HITTA on June 3 and run through June 5 with the South Central Regional Qualifier. Arkansas, Kansas, Louisiana, Missouri, Oklahoma, and Texas U.S. Citizens may earn free entry to the 2022 Nationals.
Enter by June 1, 2022
Players unable to attend a 2022 State Qualification Tournament may play in their state's 2022 U.S. Nationals Regional Qualification Tournament.
Entry deadlines are closing for the following 2022 summer table tennis events:
The multi-city Ping Pong Diplomacy Team Championships Tour event and gala follows the Regional Qualifier on June 10 – 12, 2022, at Houston International TTA.
Enter by June 5, 2022.
At the end of June, the 2022 USA Table Tennis National Team Trials at Texas Wesleyan University will run from June 25 to July 1, 2022.
Enter by June 10, 2022.
This year's 2022 U.S. Nationals at the Fort Worth Convention center on July 2 – 7, 2022, will culminate in the Texas table tennis summer running on the backend of the trials.
Early-bird Discount: Enter by May 31, 2022.
Final Entry - Enter by June 15, 2022.
Throughout June and July 2022, with sanctioned tournaments across Texas, find all upcoming table tennis events in Austin, El Paso, Fort Worth, Houston, Irving, Katy, and San Antonio.