USA Table Tennis Announces Partnership with United States Performance Center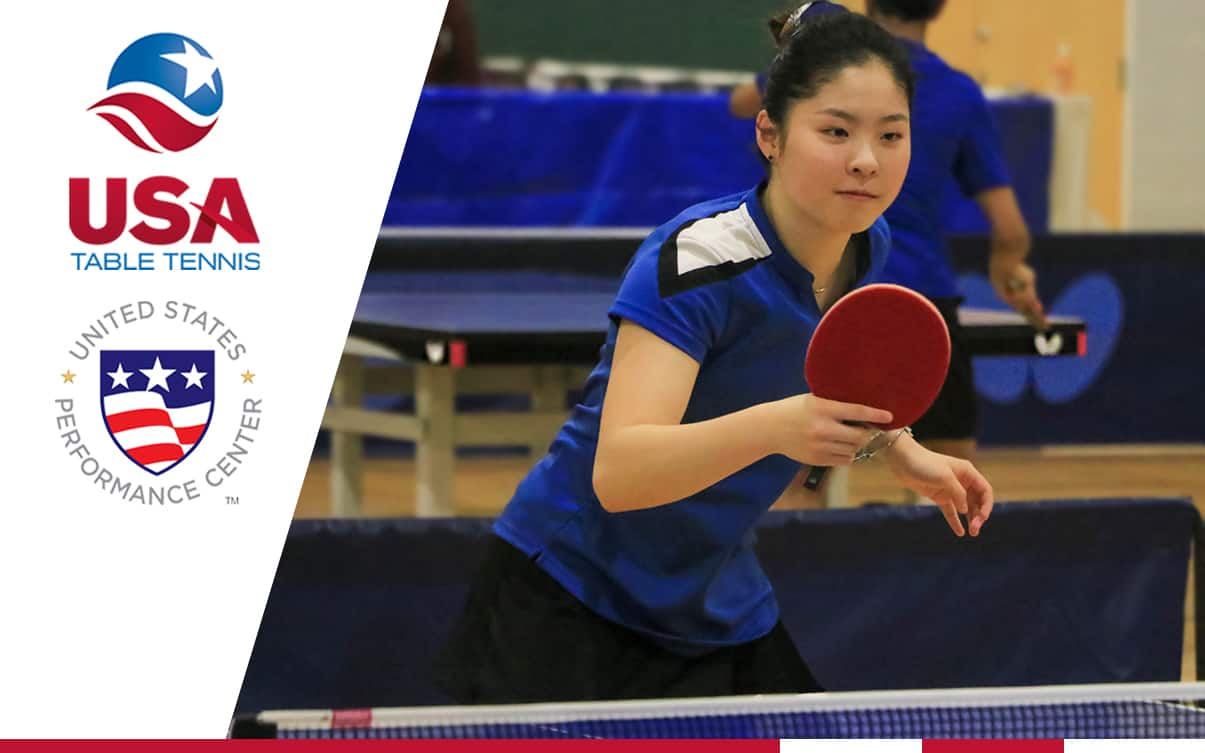 USATT Joins Forces with World Class Sports Research Collaborative to Develop National Table Tennis Training Center in Charlotte, North Carolina
(Colorado Springs, CO – April 25, 2023) – USA Table Tennis [USATT] and the United States Performance Center [USPC] today announced a multi-faceted partnership to develop a National Table Tennis Training Center at the USPC facilities on the campus of the University of North Carolina Charlotte [UNC Charlotte]. With this partnership, USATT will host events and training camps at USPC's elite facilities.
"We're thrilled to join with the USPC to develop a world-class table tennis training and event facility in Charlotte," said USATT Chief Executive Officer Virginia Sung. "We've already held a para training camp and the first phase of our Junior National Team Trials at the USPC facilities on the campus of UNC Charlotte, and we've been delighted with our experience at both events. The USPC has shown a significant commitment to working with our elite level athletes, by allowing access to their training facilities while also offering a unique pathway to attend UNC Charlotte. The USPC has also taken other measures to help us achieve our goal to develop a national training facility that is also economically feasible for our athletes as they prepare to represent the US in international competitions."
"We're excited to have USA Table Tennis joining us at the United States Performance Center," said David Koerner, who along with Ike Belk, founded the USPC. "Our goal is to build a world class research collaborative dedicated to improving human performance, health and wellness through nutrition and exercise, and we have already partnered with several sports in the Olympic Movement to join our program in Charlotte. We believe that table tennis is a great sport and a perfect fit for our facilities as we continue to grow and expand our efforts to assist in the development of healthy athletes in the United States."
Kicked off in 2013, the USPC is dedicated to research-based athletic development, injury prevention and overall health and wellness. The USPC has pioneered an integrated approach to performance training in a number of sports, utilizing proper nutrition protocols and state of the art technology to offer training programs that help athletes reach their full potential. The vision of the USPC has continued to grow through partnerships of sports engaged in the Olympic movement, including USA Taekwondo and USA Women's Field Hockey.
The USPC is based on the UNC Charlotte campus with facilities that can be re-configured in a number of ways to accommodate various indoor sports, including table tennis. This option facilitates hosting large events, such as a major table tennis tournament in Charlotte.
USATT has already held two events at the USPC facilities, including the recently completed first phase of the Junior National Team Trials featuring over 220 athletes in five junior age categories competing in five age categories on twenty-four tables. USATT also held a successful elite-level para training camp at the facility and is maintaining the tables and barriers for these events at the USPC facilities to incentivize the options of offering and managing similar large events in Charlotte.
End.23 04-25a