Amy Wang Claims Second Women's National Championship Title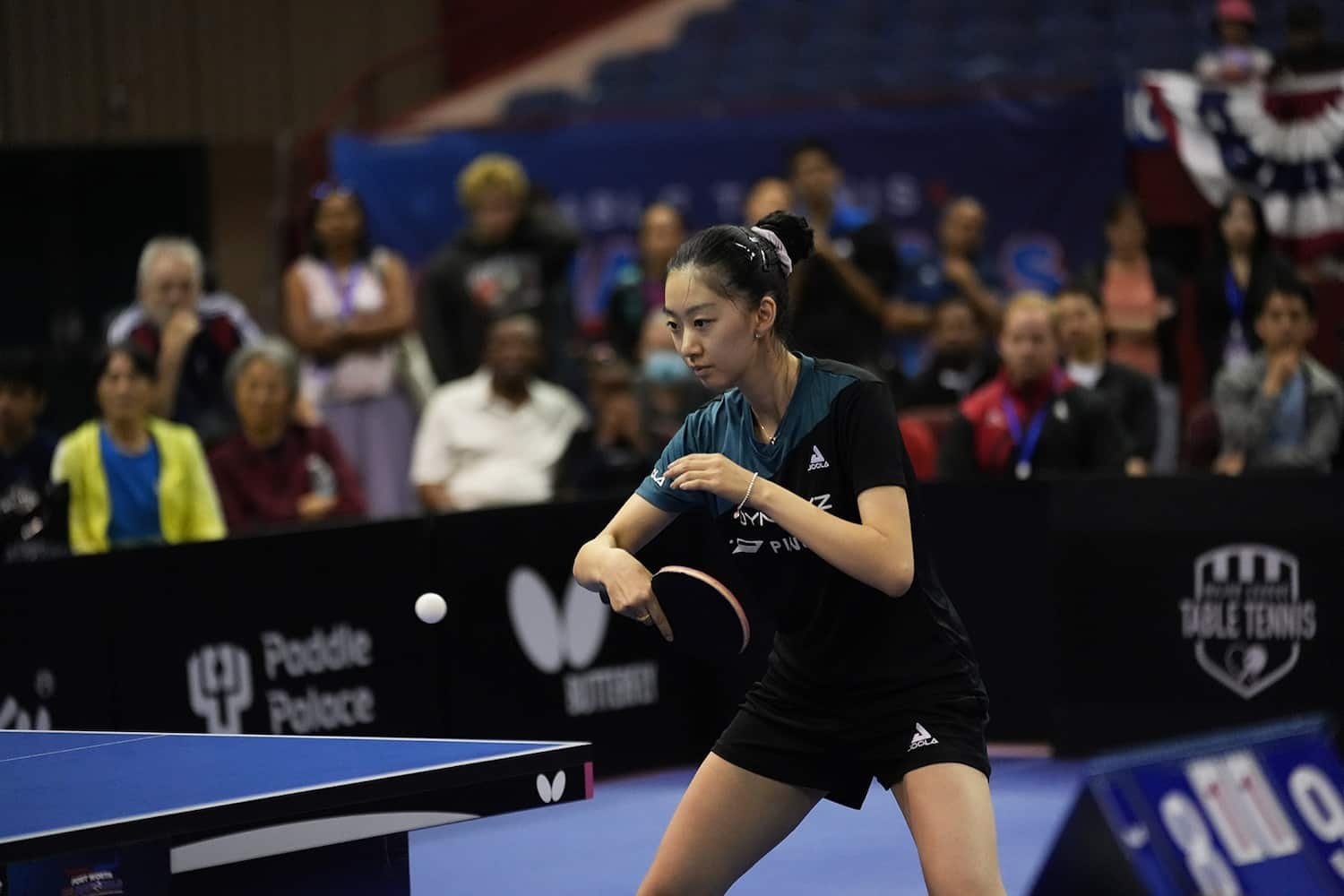 Amy Wang claims her second US National Women's Championship title with a 4-1 victory over Sally Moyland. Amy is no stranger to national titles. She is the 2021 US National Women's Champion and 2022 US Open Women's Champion, winning both over Lily Zhang, 3x Olympian and 6x National Champion. Lily did not attend this year's National championships due to her participation at the WTT Star Contender in Slovenia at the same time.
The highly anticipated final between Amy Wang and Sally Moyland flipped the result from the 2022 US National Championships where they met in the semi-final. Sally, more unknown at the time, won in a nail biting 7 game affair, putting her on the map. However, a year later, Amy came out on top with her dominant play.
Now a University of California Los Angeles Freshman, Amy has continuously improved through the transition to college. Her fierce but calm and graceful play is unique. With the Paris Olympics around the corner, Amy has set herself up well as a key contender for a spot on the team.
Congratulations to Amy Wang!