MARK YOUR CALENDAR: 2024 Puerto Rico Open Teams Date Announced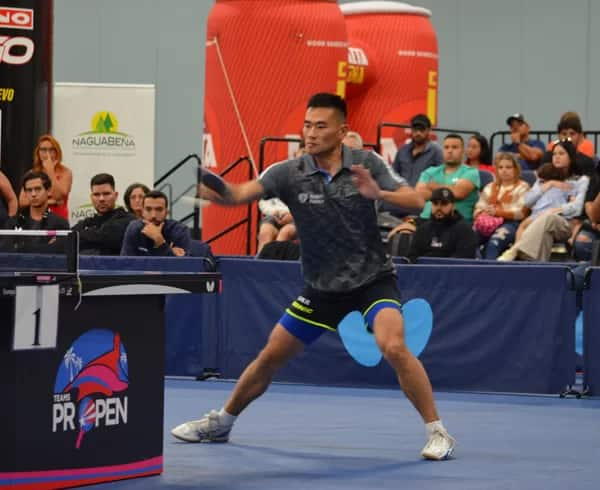 The 2023 version of this event was such a success, that tournament operators have already announced the dates for the 2024 Butterfly Puerto Rico Open Teams.
This 4-star USATT sanctioned, 3-day, international event will be held next year from April 12-14. Mark your calendars – or visit the tournament information page and sign up now.
Registration will be open until 3/1/2024, but here are three different levels of "early bird" registration savings.
The first of those registration savings tiers has a 9/1/2023 deadline, and if you sign your team up before that date, you can save $300.
Last year, this event featured $17,000 in prizes. Its a truly international with teams and players from many countries. Top players included some of the best players in the world from Puerto Rico, the US, Mexico, Canada, the Caribbean, Central America, South America, and Europe. Tournament organizers plan to continue to expand what has become the largest USATT sanctioned event held outside of the contiguous 48 US States. Wait until you see what's in store for 2024.
There's something really special about this annual event. Its what you'd expect from a premier 4-star event but with additional international flair. San Juan is a vacation destination – so plan to visit the beach while you are there (or bring your family and let them enjoy the beaches while you play). There are two beaches within easy walking distance of the hotel and many, many other amazing beaches within a short drive. There are snorkeling classes, kayak tours, water sports, four star restaurants, and late night activities – all within walking distance of the hotel. The hotel can help arrange day tours that leave from the hotel and allow visits to the rain forest. There is amazing wildlife, an array of landscapes, waterfalls, a natural rock waterslide, cliffs, natural pools – all easily accessible for day trips. Old town in San Juan is beautiful with neat architecture, forts, statues, plazas, brick-lined streets, and amazing cuisine.
If you plan to travel for just one tournament next Spring – the 2024 Butterfly Puerto Rico Open is THAT tournament.
…And you can leave your snow shovel behind.