Don't Miss Out: June 15th Final Deadline to Register for 2023 US National Championships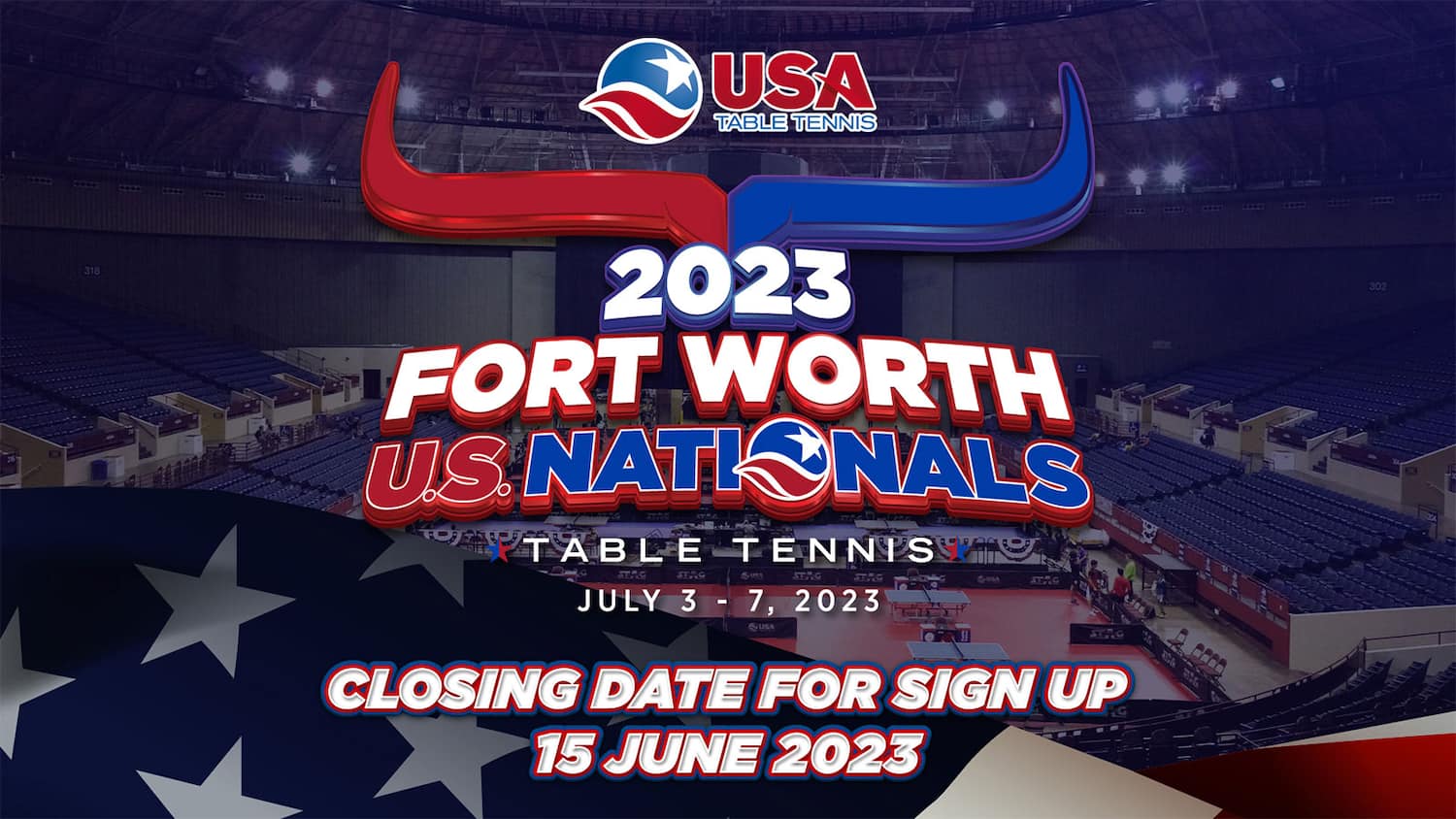 The highly anticipated 2023 US National Table Tennis Championships in Ft. Worth Texas are only three weeks away. Register by June 15th to join the 730 athletes from 115 clubs and 34 states who are already gearing up to showcase their skills and compete at the highest level. Don't miss your chance to be a part of this prestigious event!

All participants must complete their registration and pay by June 15th to secure their spot in this esteemed competition. Remember, this deadline is firm, and no late entries will be accepted.

To register for the US National Championships, athletes can visit the official event website and follow the designated registration process. Timely registration not only guarantees your participation but also ensures a smooth and successful event for all involved. So, don't miss out on this incredible opportunity—register before the final deadline and prepare to showcase your skills on the national stage.

The US National Table Tennis Championships are a culmination of talent, dedication, and the pursuit of excellence. Best of luck to all participants, and may this championship be a celebration of dedication, sportsmanship, and remarkable achievements.