90 Birthday Tournaments to Celebrate 90 Years of USATT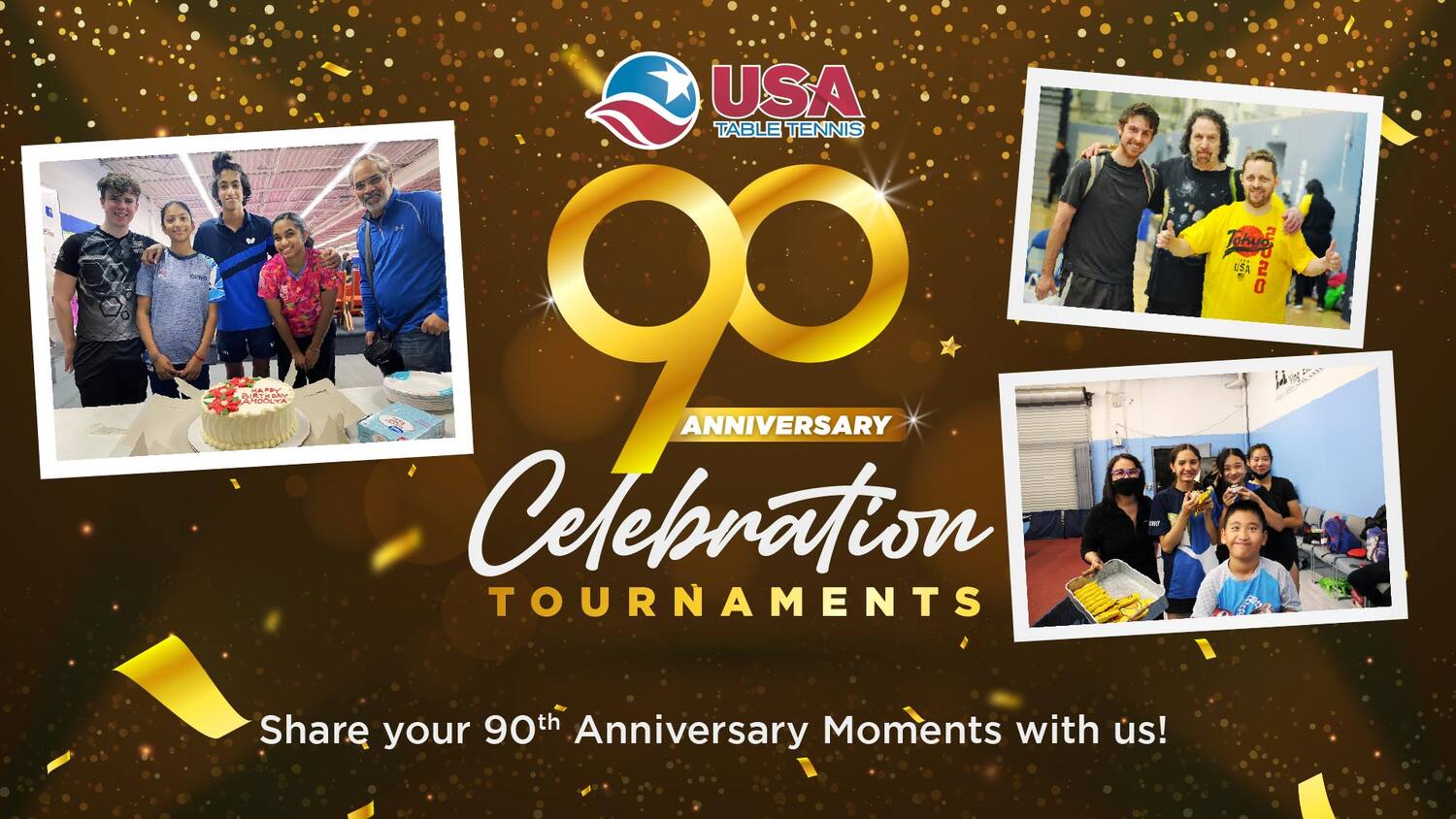 USATT invites our entire community to celebrate our 90th anniversary at their local table tennis clubs
Who doesn't love a birthday party?
Throughout the year, USATT will be working with affiliated clubs to host celebratory sanctioned tournaments for their communities. These 90th birthday party style events will be fun-forward, friendship-focused competitions designed by your local club to bring everyone together. With special 90th anniversary branding, surprise appearances by USATT legends and hopefully, some birthday cake, these fun competitions are for USATT members and clubs to enjoy themselves.
Host clubs and USATT member attendees at these events are encouraged to send photos and reports back to Barbara.Wei@usatt.org on their events. We will feature your beautiful birthday celebrations and competitions on our USATT website and social media outlets. We can't wait to see those birthday party photos!
Has your club set a date yet for their 90th anniversary birthday tournament? If not, ask them to host. USATT Event Coordinator, Vlad Farcas (Vlad.Farcas@usatt.org), and USATT Member & Club Director Tina Ren (Tina.Ren@usatt.org) are available to support all club administrators in hosting a wonderful experience for their members.
Join USATT CEO Virginia Sung and the entire community in celebrating USA Table Tennis 90th Birthday!