Hopes for the Future: USA Attends Singapore Hopes Training Camp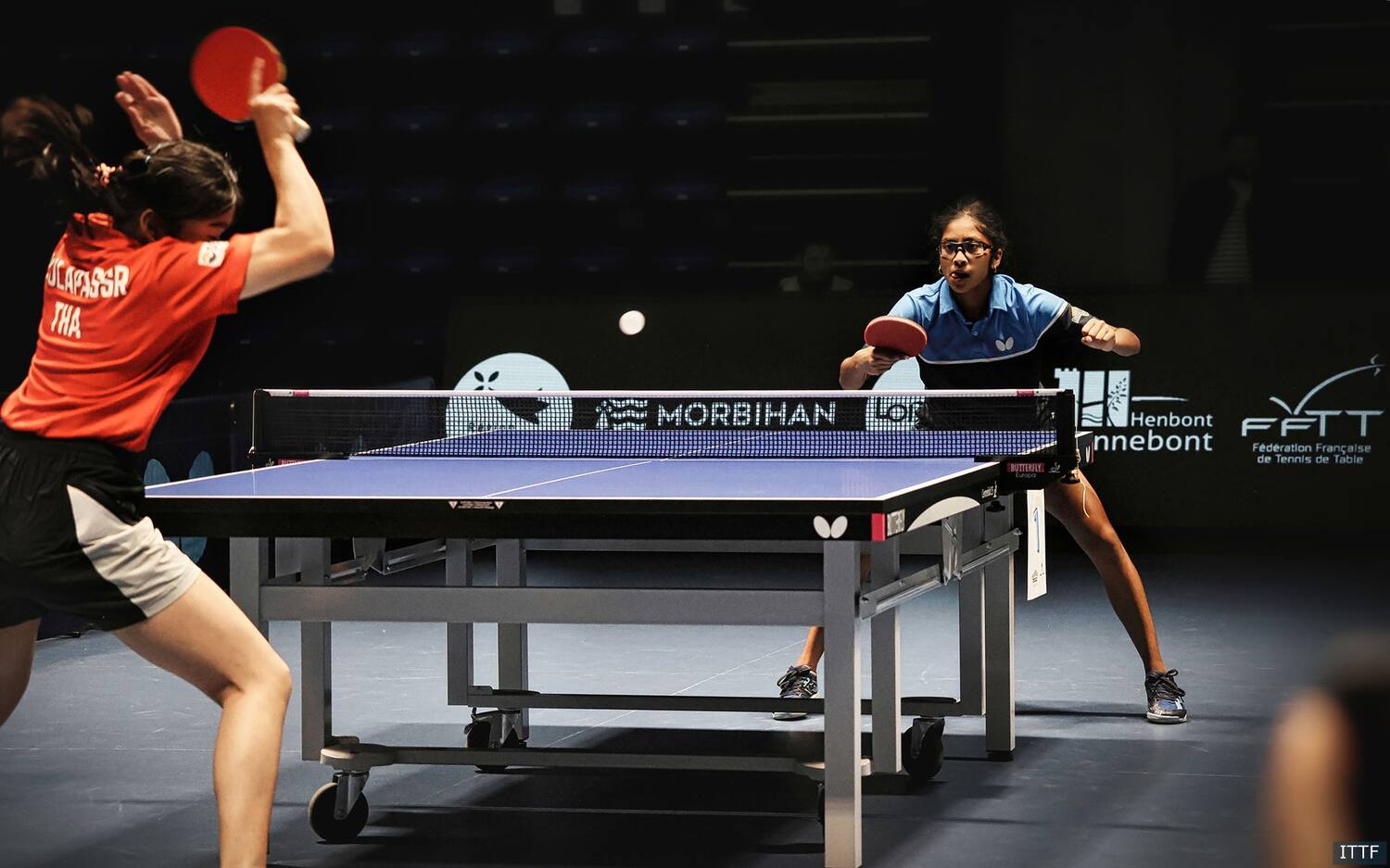 Tashiya Piyadasa, Kef Noorani, and Irene Yoeh were among the 25 young developing table tennis talents from around the world who were selected to participate in the ITTF Hopes Squad Training camp in Singapore this March.
The Hopes Squad selected for Singapore was comprised of the sport's most gifted youth athletes under the age of 13. Piyadasa, Noorani, and Yeoh were selected for the Hopes Squad after finding success while competing in Hennebont, France, at the 2022 ITTF World Hopes Week & Challenge in January 2023.
Players selected for the Hopes Squad in France were invited to the Singapore Sports School with a chance to train at the state-of-the-art facilities of OCBC Arena. The players befriended and trained alongside rising players from around the world. They utilized global training expertise from 13 experienced coaches during their seven-day camp in Singapore, including ITTF High Performance Elite Coach Massimo Costantini and Head Coaches Eva Jeler and Liu Yanjun.
ITTF had a clear goal envisioned for the camp and its participants: to guide the young elite talents in honing their abilities on the court and to support them in reaching their potential off the court.
To cap off the unforgettable experience, the Hopes Squad players had the opportunity to attend the WTT Grand Smash and experience the event and their heroes in person with a chance to walk international superstars onto the playing courts during the event.
This Singapore Hopes training camp serves as the first follow-up activity of the 2022 ITTF World Hopes Week & Challenge. After the Hopes follow-up activities are complete, ITTF High Performance will select four girls and four boys for the Hopes Team to be awarded additional opportunities to develop along the Hopes pathway.