Wed May 17 2023 USA Table Tennis Board of Directors Seeks Applications for Classic Table Tennis Committee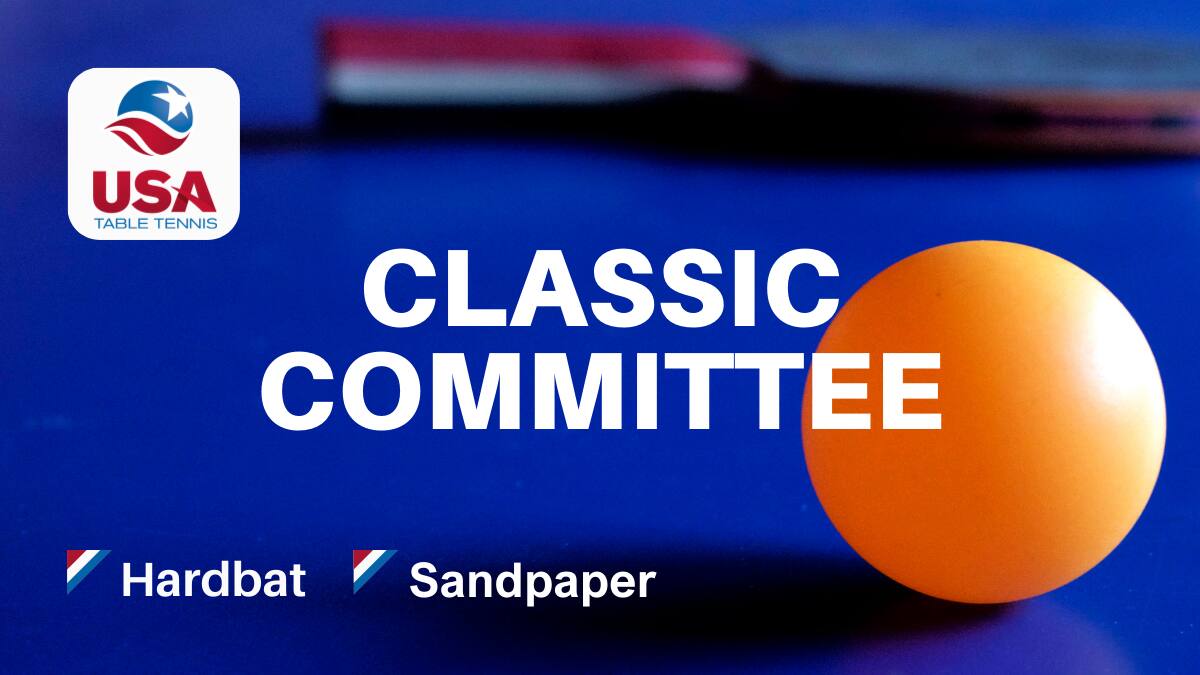 USATT Looking for Members Interested in Sustaining and Improving a Historically Significant and Currently Relevant – and FUN – Form of Table Tennis
(Colorado Springs, CO – May 17, 2023) – The Board of Directors for USA Table Tennis ("USATT"), the National Governing Body for the sport of table tennis, today opened the process to receive applications for persons interested in serving on the organization's Classic Table Tennis Committee.
This committee is tasked with the effort to improve and ensure the long-term sustainability of all phases of classic table tennis, including hardbat and sandpaper competitions, as well as introducing this historically significant (and fun) form of table tennis to the next generation. Candidates for the committee will be evaluated on a variety of factors including experience and availability, as well as the desire to promote these classic forms of table tennis.
To be eligible for a position on this committee, the individual must be at least eighteen (18) years old, and the Nominating and Governance Committee requires the successful candidate to be a member in good standing of USATT as of the time of appointment to the position. The selected candidates will be appointed to a term that will run through February 28, 2025.
Candidates' statements of interest should be submitted by June 15, 2023, via email to: admin@usatt.org.
End.23 05-17a