Table Tennis America Set to Host State Qualification Tournament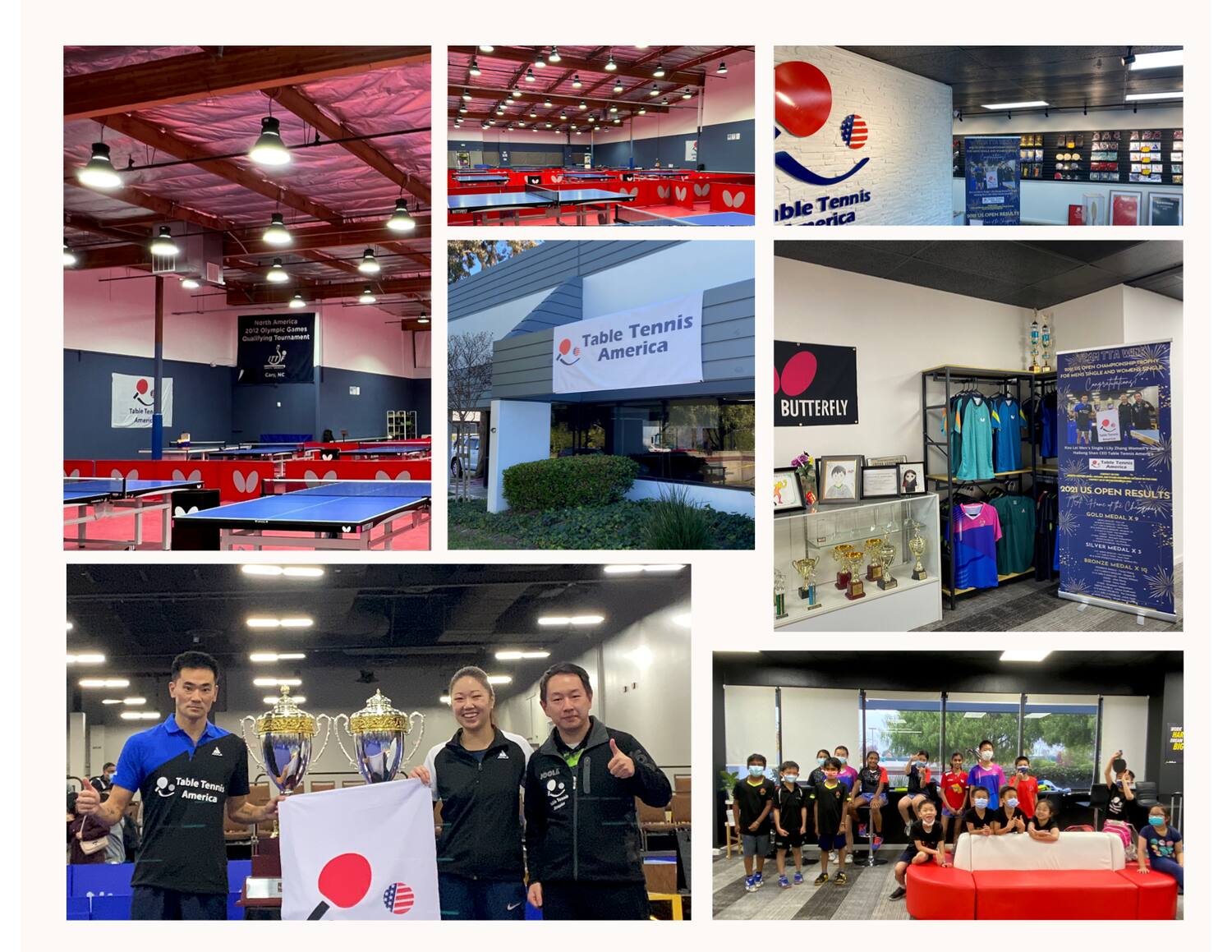 Photo credits to Table Tennis America.
(Colorado Springs, CO – February 9, 2022) - California officially has its host for the State Qualification Tournament coming March 25-27.
Table Tennis America will host, having March 25th as a half day event, and the 26th and 27th being full day events.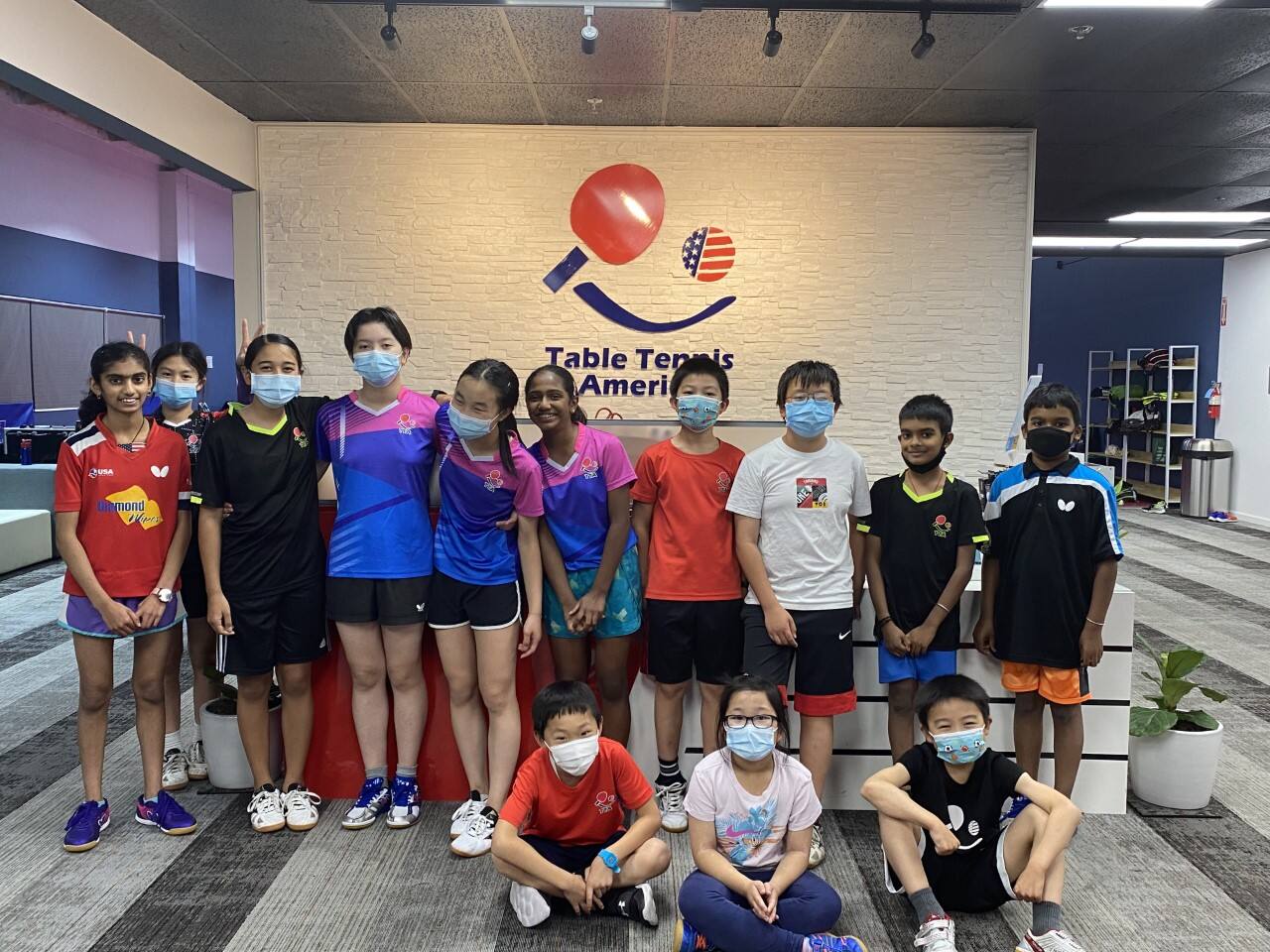 "We are a professional ping pong club located in Fremont, California. We established our club in 2015 currently operating at 16,000 sqft and plan to expand to 25,000 sqft soon. We provide Private lessons, Large Group lessons, Mini Groups lessons, Advance Training Camps, Summer Camps and many other programs at our facility," said Manasi Dharne, TTA Program Director.
With expansions coming soon, and multiple high level players training at TTA daily, the venue is a perfect place to host the State Qualification Tournament.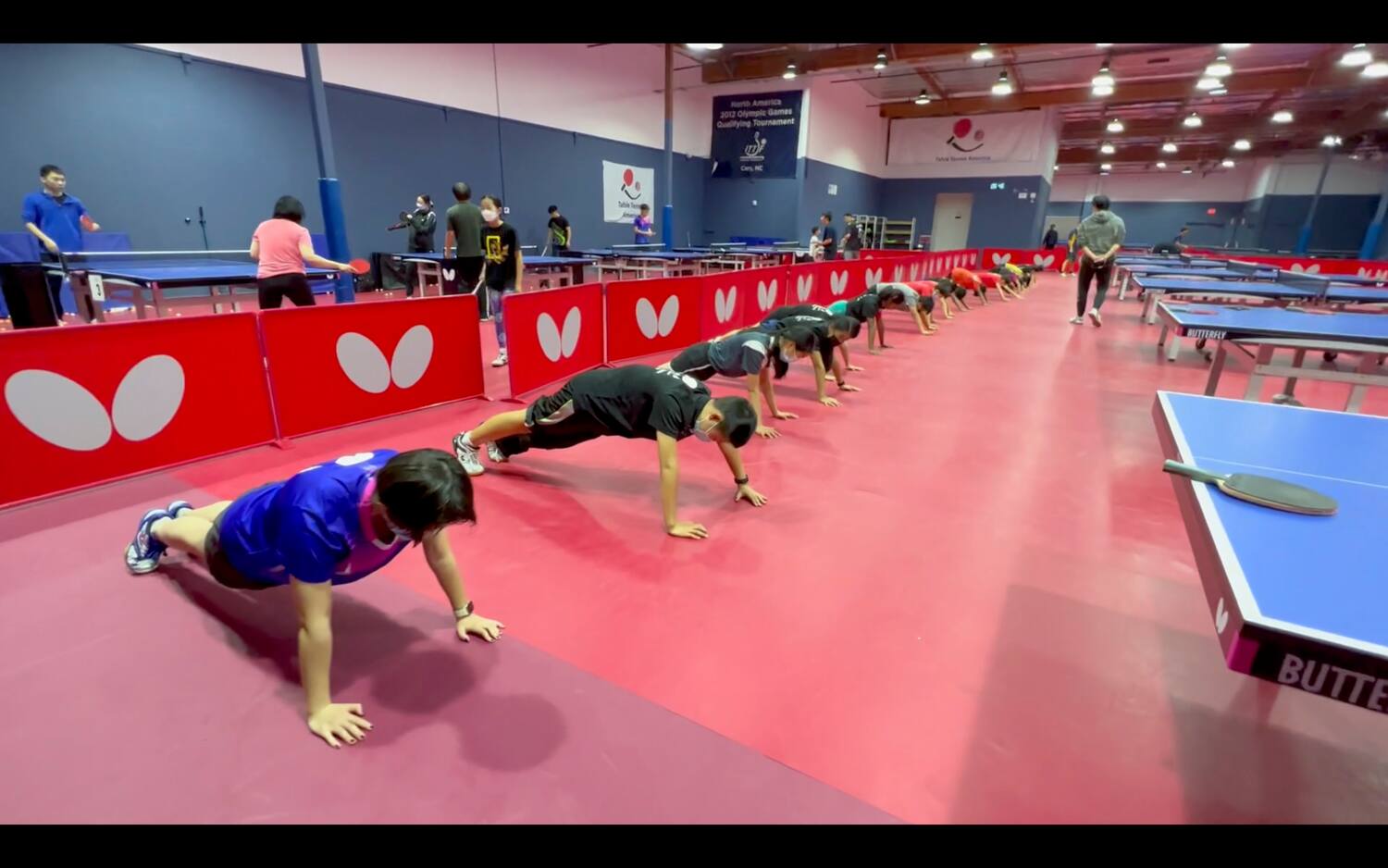 Students of TTA doing drills at camp. Photo Credit TTA.


"The facility currently has 20 foot ceilings and about 25 Butterfly tables. The site has professional 1000 lux lighting for table tennis play, and rubber flooring throughout," said Miya Zhu, Club Manager of TTA.
With many of the highest level players training at TTA daily, the tournament is sure to have high intensity, high stakes, and an overall high quality of table tennis played.
"Our team is led by current US #1 player Kou Lei. Some of the top players are training here on a regular basis including 3-time Olympian Lily Zhang, who is also the current US #1 woman. Last year at the US Open we brought home the CHAMPIONSHIP TROPHIES FOR US #1 MAN and US #1 WOMAN. In addition to this our Team won a total of 22 Medals. We have more than 100 students training here on a regular basis. We have many TOP RANKING Players in their age category from the US NATIONAL TEAM training here at the club daily," said Dharne.
Anybody with a passion for the sport and those who are looking for a competitive, quality facility should consider coming to TTA. Regardless of rating, experience, or play style, TTA has something for everyone.
"We at TTA believe in providing our country's budding athletes with state-of-the art-facilities and stellar training, so they can hone their passion for ping-pong at a competitive professional level. Hosting events for USATT is a great opportunity for us and shows that we've been moving in the right direction when it comes to coaching young table tennis players…WE ARE Table Tennis America, HOME OF THE CHAMPIONS!" said Hailong Shen, Founder and CEO of Table Tennis America.
TTA ANNOUNCEMENT
TTA NEW LEAGUE SEASON 2/5 - 3/27 (attached flyer for your reference)
SIGN UP ON - https://omnipong.com/t-tourney.asp?e=1
VISIT US ON - https://www.ttamerica.org/league
SUNDAY Beginner/Intermediate Level (Under 1500 rating)
SATURDAY Advance/Elite Level (Over 1500 rating)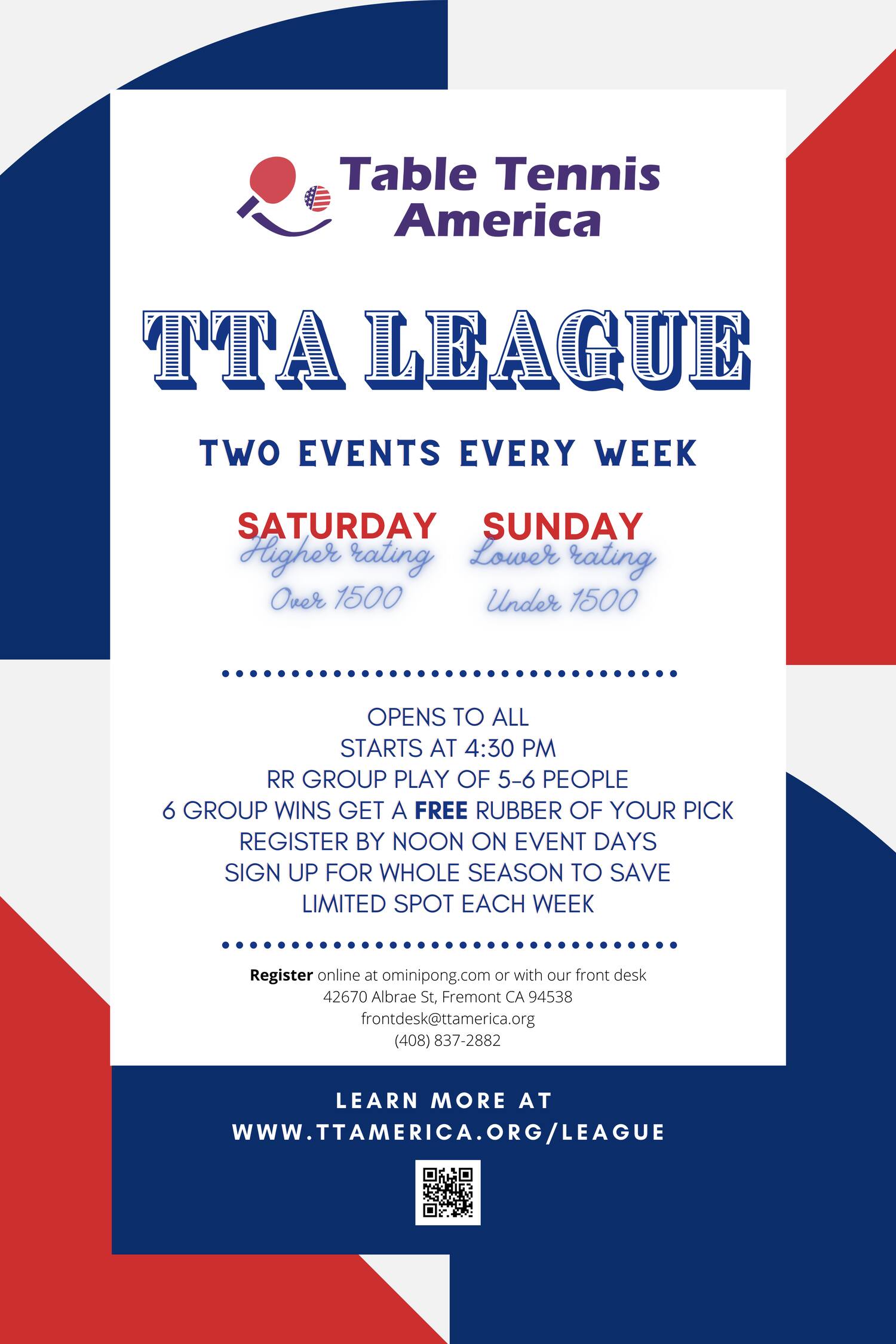 More information on Table Tennis America can be found at https://www.ttamerica.org/
For additional questions, please reach out to
info@ttamerica.org
or call (408) 837-2882.