USATT Announces National Team Coaching Staff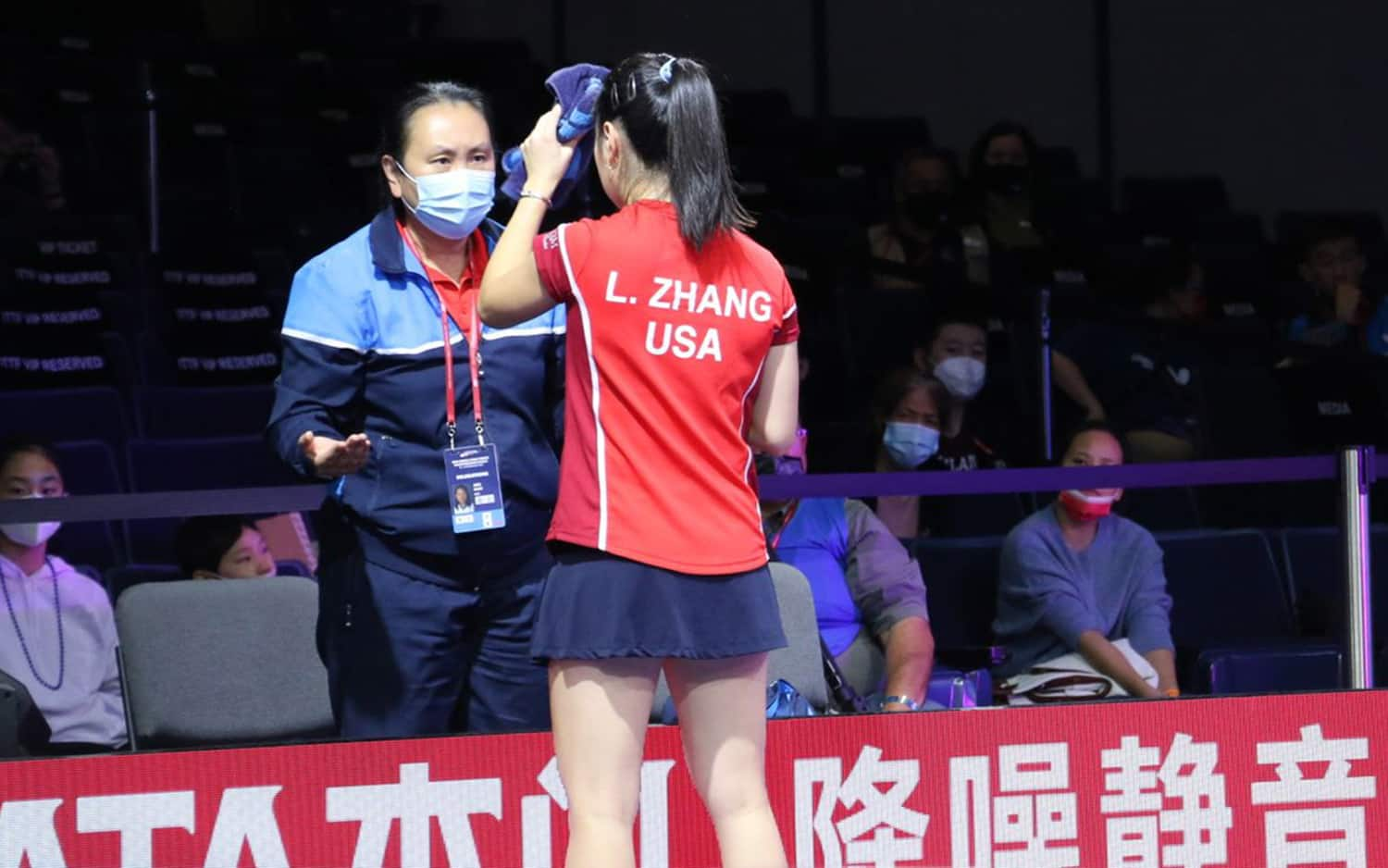 USATT Announces National Team Coaching Staff
Nine Time National Champion Gao Jun to Serve as National Team Head Coach –
Seven Top American Coaches Will Serve as Part of the National Team Coaching Staff
(Colorado Springs, CO – January 5, 2022) – USA Table Tennis ("USATT") today announced that Gao Jun will serve as the US National Team Head Coach. Coach Gao will be joined by seven top US coaches to fill out the staff for the top men and women players in the United States.
"Coach Gao's extraordinary achievement and experience as an athlete and her incredible leadership that recently helped the US get the country's first medal at the World Championships since 1959 brings tremendous value to our National Team," said USATT Chief Executive Officer Virginia Sung. "Last year's outstanding accomplishments by our athletes and coaches gives us the belief that we can achieve more, and one of our priorities with respect to building a powerful Team USA is to establish a strong National Team coaching squad, who will support our athletes as they work towards attaining podium positions in the 2024 and 2028 Olympics. I believe under Coach Gao's leadership, we will see a considerably more robust Team USA."
This appointment for Coach Gao, a four-time Olympian and a nine-time US National Champion, expands her role as a US National Team head coach. Coach Gao, who runs California Table Tennis in Rosemead, California, recently served as a coach for the American squad at the 2021 World Championships in Houston, Texas, where Lily Zhang captured a Bronze Medal in the Mixed Doubles Competition.
"I am honored to be selected as the head coach of the US National Table Tennis Team," said Coach Gao. "In the United States, we have many talented players and experienced coaches who love table tennis. We are also blessed with many enthusiastic parents who support table tennis. With such good conditions, I hope everyone will work together to improve table tennis in the United States. In these challenging times, it is important to note that we intend to carry out our training and competition schedule in a manner that protects the health, safety, and well-being of our athletes. We are looking forward to holding our National Team Trials when conditions and circumstances permit. Our ultimate goal is to nurture our team and help build USA Table Tennis to the next level on the international scene. I want to thank the entire American table tennis community for your support."
The coaching squad for the Men's National Team will be comprised of: (i) Wenzhang Tao, the 2020 USATT National Coach of the Year and 2014 US Open Men's Singles Champion; (ii) Cory Eider, coach of the Bronze Medal winning U-19 Boys' squad at 2021 US Team at the Pan Am Youth Championships; (iii) Samson Dubina, coach of the U-15 US Boys' team at the 2021 Pan Am Youth Championships that won a Gold Medal; and (iv) Wei Qi, coach of the U-15 US Boys' Team at the 2021 ITTF World Youth Championships that won a Silver Medal. For the Women's National Team, the coaching squad will include three Olympians: (i) Huijing Wang, who represented the US at the 2020 Tokyo Olympics; (ii) Yue Wu, who won Gold Medal in the Women's Singles competition at the 2015 Pan Am Games and represented the US at the 2016 Rio Olympics; and (iii) Yijun Feng, who was a 2016 Olympian in Rio and was an alternate on the US squad for the Tokyo 2020 Olympics.
End.22 01-05c