Final Four Decided in Hsing Family Men's & Women's Singles at 2022 US Nationals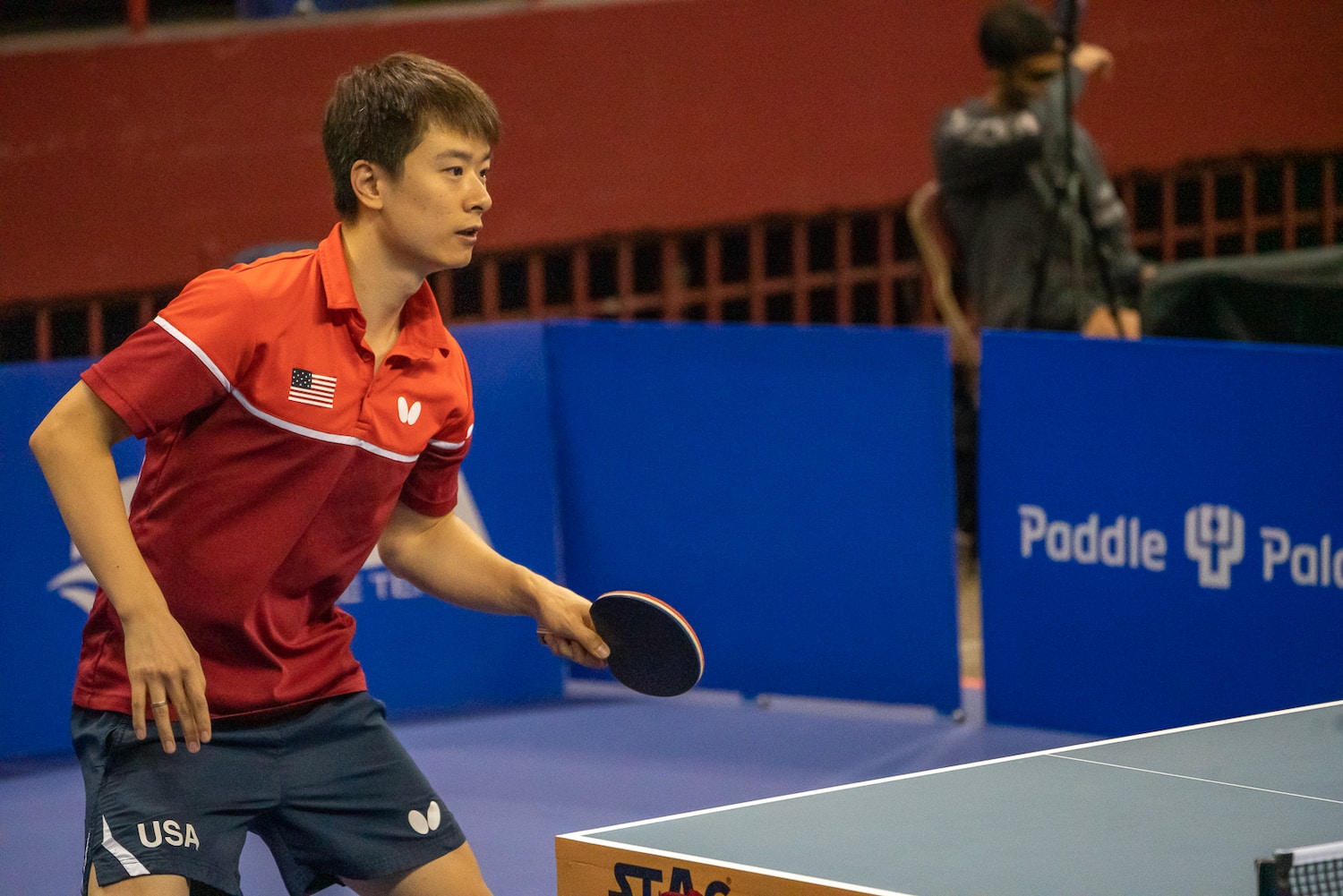 Jishan Liang, Sharon Alguetti, Kai Zhang, Nikhil Kumar secured semi-final positions in Men's Singles. Lily Zhang, Rachel Sung, Sally Moyland and Amy Wang complete final four for Women's Singles.
The top four seeds in the Men's and Women's Singles prevailed to the semifinal stage at the 2022 US National Championships.
In the Men's event, Kai Zhang survived extreme pressure from Sid Naresh in the quarterfinal to book his spot in final four. Down 3 games to 2, Kai kept his composure to squeak out a 13-11 win in the 6th game. Then up 10-6 in 7th, Kai was again in hot water, when Sid mounted a come back to 10-9. One point involved Sid hitting a chop almost around the net with his backhand. At 10-9, Kai served into the middle and Sid missed the return off the edge of his racket, giving Kai his spot in the semifinal. The other three quarterfinal matches went 4-0 for the top seeds: JishanLiang over Dan Liu, Sharon Alguetti over Daniel Tran, and Nikhil Kumar over Yahao Zhang. The men's semifinal will see an exciting match up between Jishan Liang vs. Sharon Alguetti and Kai Zhang vs. Nikhil Kumar.
On the Women's side. Lily Zhang, Amy Wang and Rachel Sung confidently earned their places in the semifinal, dropping no more than one game to their challengers. Sally Moyland versus Sarah Jalli was the match to watch as both players fought tooth and nail to control each point. Sarah started with momentum on her side, taking the first two games, but Sally came back to tie it 2-2. The fifth and sixth games both ended in deuce, in Sally's favor. Giving Sally, still a cadet (under 15 years old), her first appearance in the final four at the US Nationals. The semifinal matchups promise to showcase the best of Women's table tennis in the US: Lily Zhang vs. Rachel Sung and Sally Moyland vs. Amy Wang.