Texas Builds Momentum for Upcoming 2022 State Qualification Tournament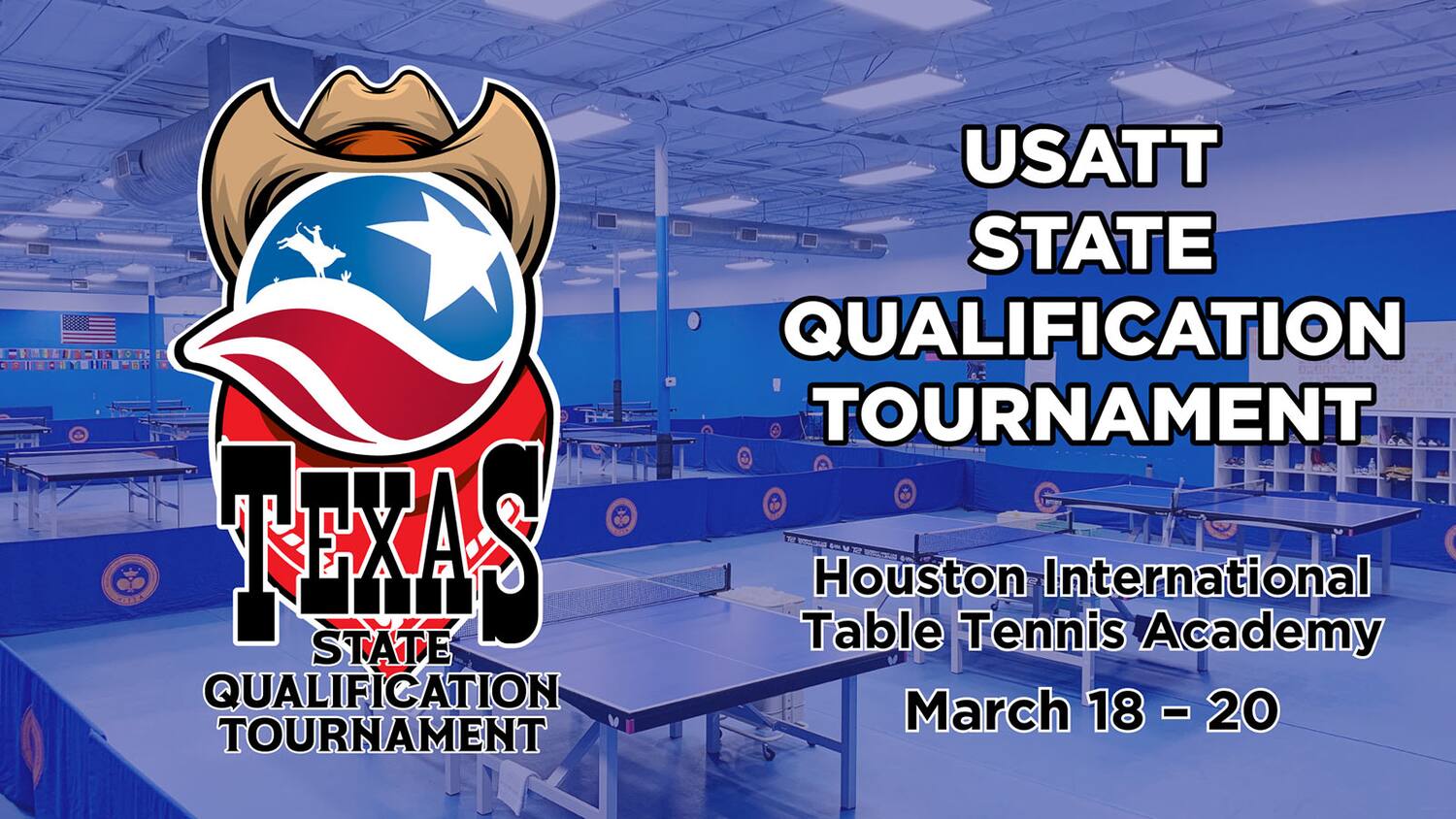 The number of participants in this year's U.S. Nationals Texas State Qualification Tournament is trending upwards. Houston International Table Tennis Academy closing in on 120 players registered for the March 18 – 20, 2022 event. Tournament details may be found on the fill-in-the-blank ENTRY FORM.
The 2022 Texas SQT event registration will be offline. The contact information for entry form submission:
Houston International Table Tennis Academy
713-737-5310
Residents of Texas will have a diverse event catalog with U.S. Citizens eligible for 31 championship events with Stag prizes, and rating events open to all players, including U2400, U2100, U1800, U1500, and U1200 with cash prizes.
HITTA General Manager, Manny Velasquez spoke on the advantages for Texans who play in the 2022 Texas SQT, "Obviously, since the US National Championships will be held in Ft. Worth this year, and later the US National Team Trials, Texas players should take advantage of this opportunity and compete at our Texas State SQT. It can definitely give them an advantage and a feeling of 'home court' in addition to being an opportunity to expand their game with new strategies that will develop at the SQT. The bigger the pool of players that compete the stronger the tournament and the experience will be invaluable for everyone. Texas players should definitely do all they can to come and participate in this tournament, especially those with National hopes and expectations."
Velasquez went on to state, "HITTA is the premier and largest table tennis training facility in Houston. For the last 5 years HITTA has been the sole host of USATT sanctioned tournaments and hosted the first T2 event of Year two. We have an experienced staff and volunteers to support and run our tournaments and we have a great community behind us." For the first time Houston will be hosting this event and we are proud it will be at HITTA. Convenient location, good parking space, surrounded by great restaurants and close by hotels, I believe HITTA is the perfect choice for the 2022 Texas SQT. Our diversified community has a little something to offer everyone!"
HITTA will also be a prime location for the second Texas SQT previously held at San Antonio in 2021. The club hosts 5-6 tournaments a year, bringing in about 25-30 thousand visitors a year including various levels of completion suited for all player calibers.
Throughout the year, HITTA offers the Olympic Dreams Youth training program designed to teach beginner students how to play table tennis. Adult lessons in groups or individuals and training camps for advanced students are available. High-level professional athletes visit for specific training sessions, the club offers open play for members and visitors, and they run a 2-day League for all levels including kids' groups.
Not only will you find that HITTA makes a great locale to go head to head with the best players Texas has to offer, but the Championship Event winners will also punch a ticket to the 2022 U.S. Nationals in Fort Worth, Texas, on July 2 – 7.
Houston International Table Tennis
Academy