Day 2 of the National Team Trials Sets Foundation for New U-15 Teams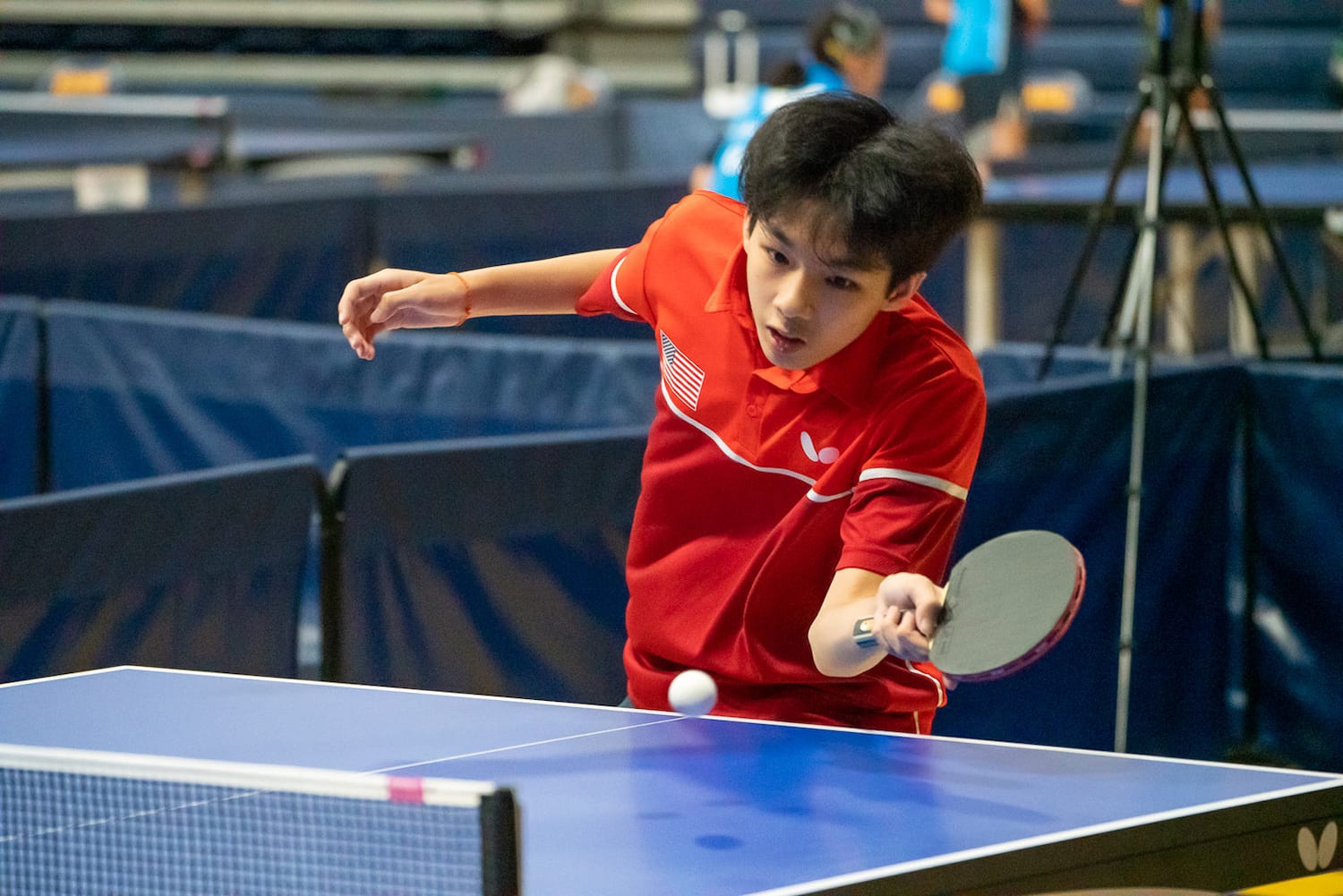 As day two for the 2022 National Team Trials came to a close, the core members of the U-15 Boys' and Girls' National Jr. Teams have been confirmed.
The nation's top competitors finished out the final stages of the tournament at Texas Wesleyan University, resulting in eight boys and eight girls in line for slots on the U-15 U.S. National Jr. Teams.
2022 National Jr. Team Trials players finishing in placements 1-7 are now on the teams. As a second event opportunity to make the teams, the U-15 National Champion will seize the number one position on each team to fill out the rosters.
If a National Champion is among the top eight finishers at the trials, all eight players from the trial will make the National Team. If a wildcard player outside of the top eight becomes the National Champion, all trial players move down one position to round out the eight-player teams.
Out of 40 boys and 37 girls at the 2022 U-15 National Jr. Team Trials, the top finishers were Daniel Tran and Sally Moyland. With commanding performances in the final round, both players went undefeated in seven matches during their final stages of the tournament.
New National Jr. Team members who solidified their positions on the U-15 team were Anav Gupta and Hasan Sadov for the boys. For the girls, Amy Zhang, Daria Fahimi, and Saisamhitha Kanchanapelly made the girls' team.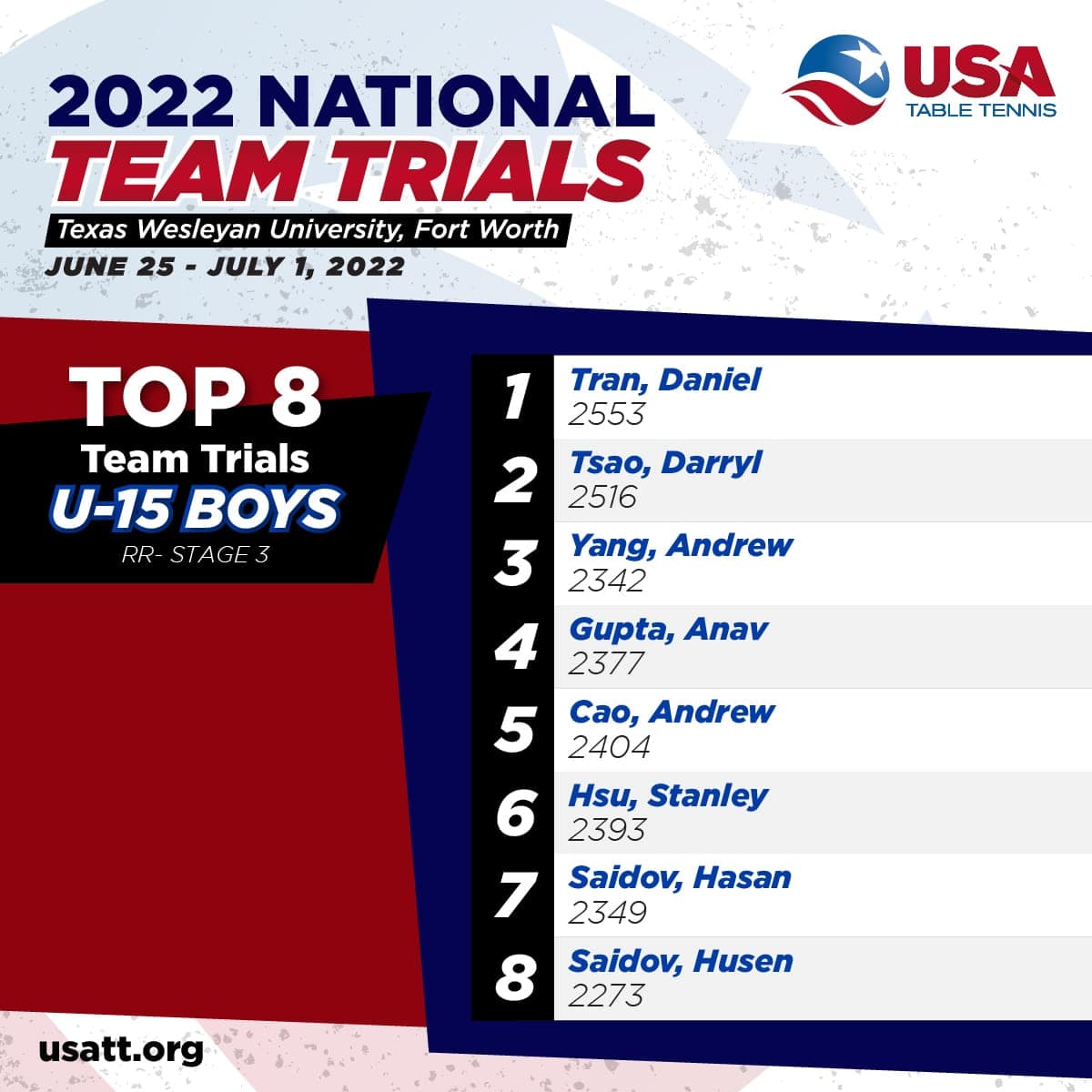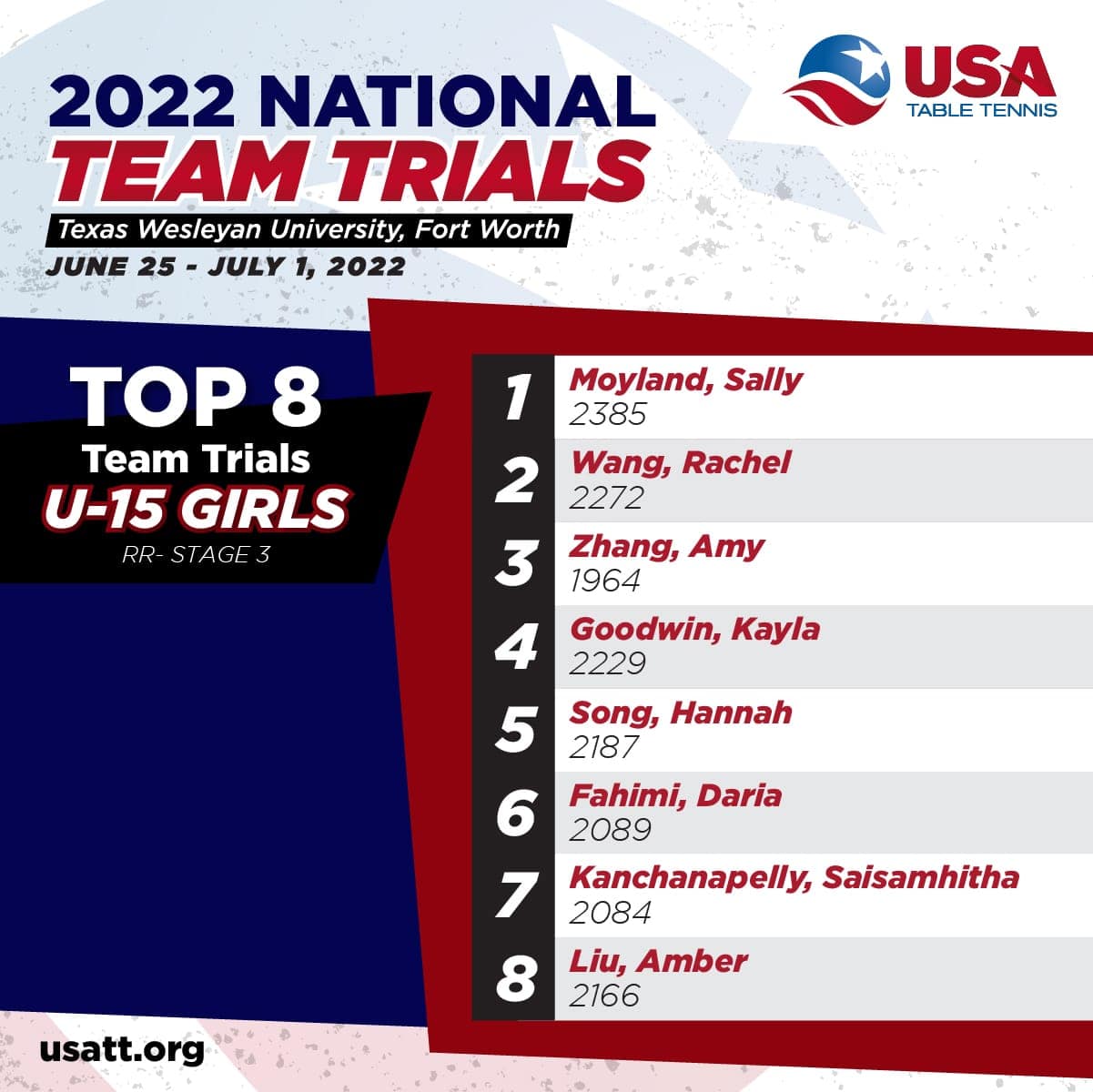 For all 2022 National Team Trials results, please visit Omnipong.